Martin County Project Update: Virginian Busy at St. Lucie Inlet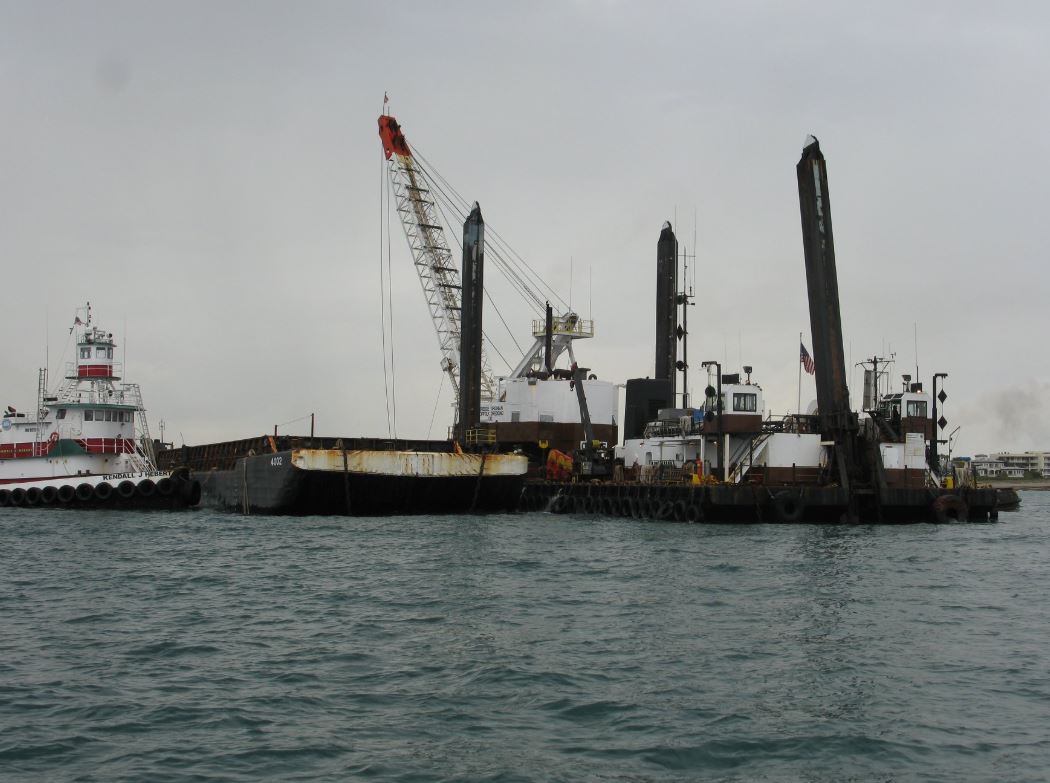 The St. Lucie Inlet dredging project, conducted by the Chesapeake, VA, based Norfolk Dredging Company, is currently underway, Martin County said in their announcement.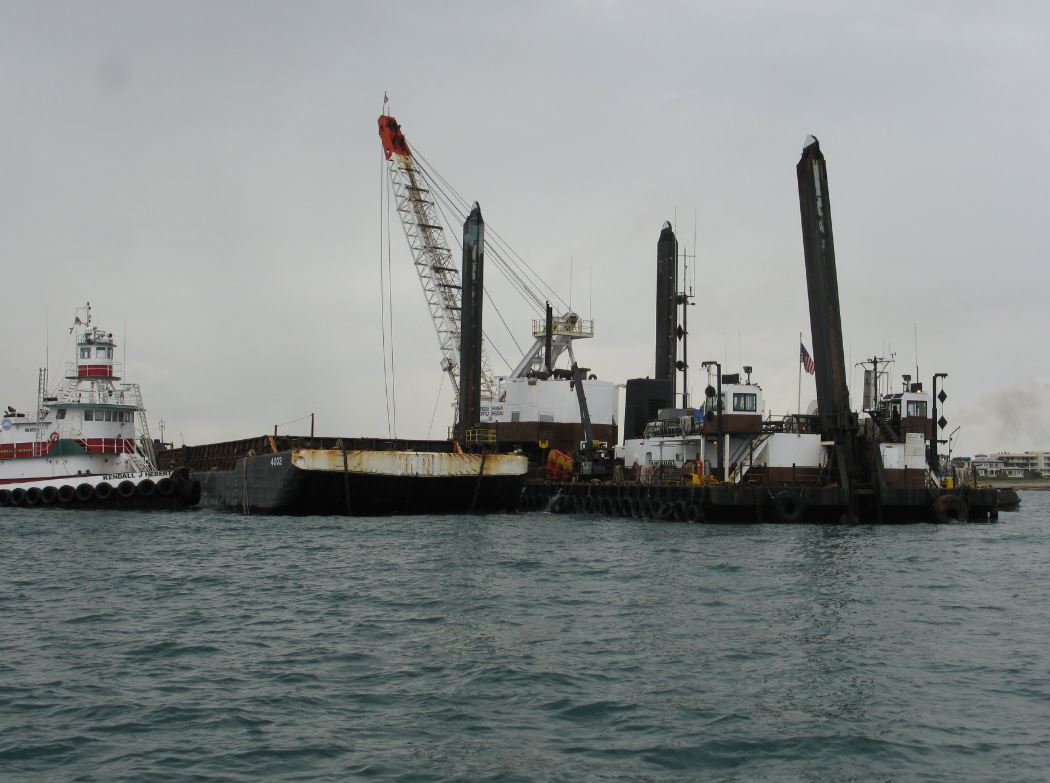 The project is a partnership between the U.S. Army Corps of Engineers' Jacksonville District and the Martin County Board of County Commissioners.
According to the latest update, the clamshell dredger Virginian is positioned in the green side of the channel with scows on the south.
Part of the St. Lucie Inlet Maintenance Program, the Norfolk crew will move high quality sand to an offshore storage area where it will be available for future storm protection and restoration projects.
"Designed as a means for keeping the St. Lucie Inlet predictably and permanently navigable at authorized depths, the project is beneficial for Martin County's commercial, sport, and recreational boaters as well as the lifestyle of residents and our natural resources. The project will also help meet state requirements to address erosion impacts on beaches adjacent to the inlet," said the County.
The dredger will operate 24 hours a day unless there are unforeseen delays such as weather or mechanical problems.
The project is 100% federally funded with Hurricane Matthew Supplemental Operations and Maintenance Funds and is expected to be completed by the end of summer 2018.
[mappress mapid="25111″]