USACE Commissions New Multi-Purpose Vessel Today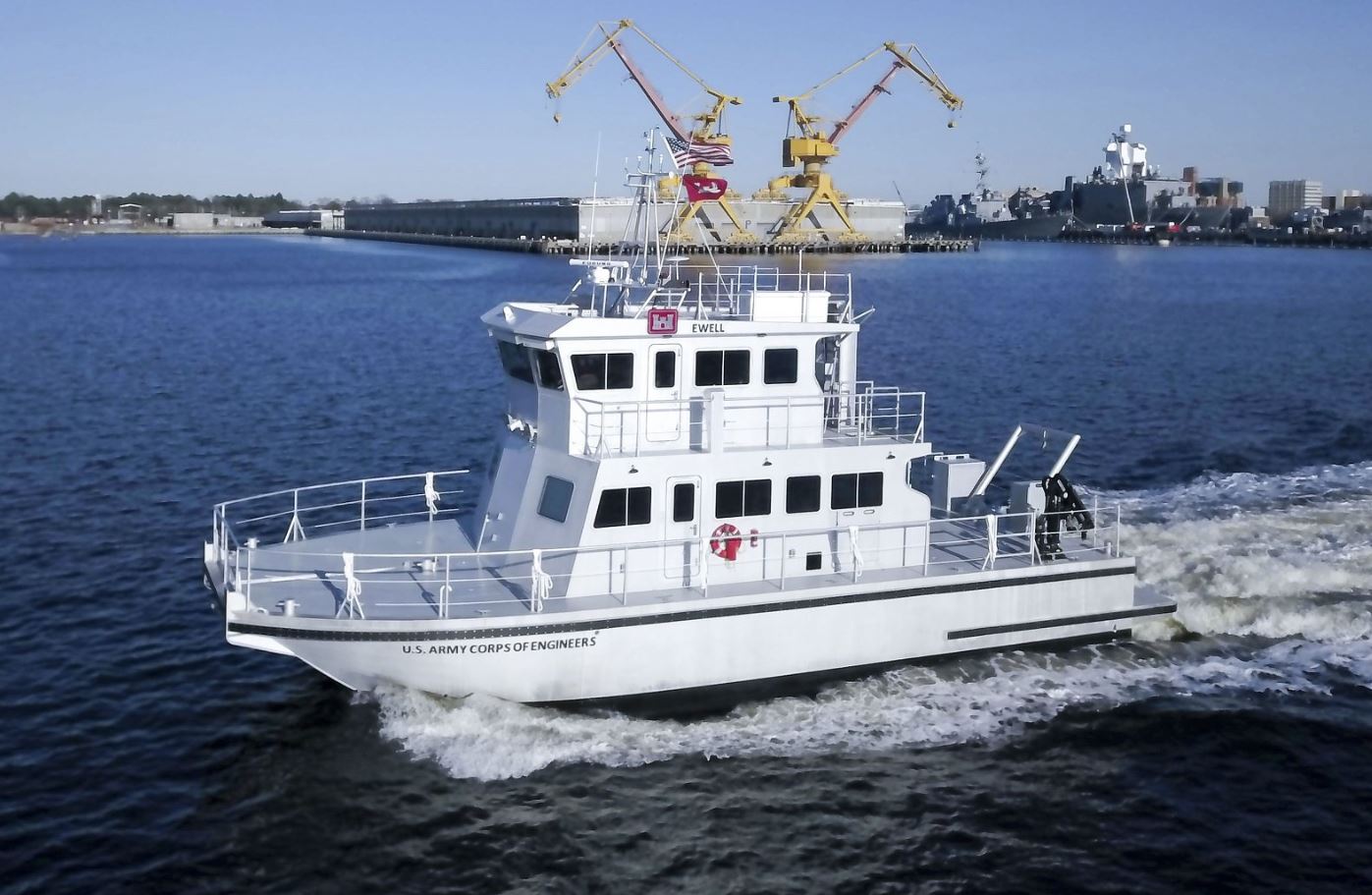 The U.S. Army Corps of Engineers, Norfolk District, said in their latest release that they will officially welcome a new vessel to its fleet today at Fort Norfolk.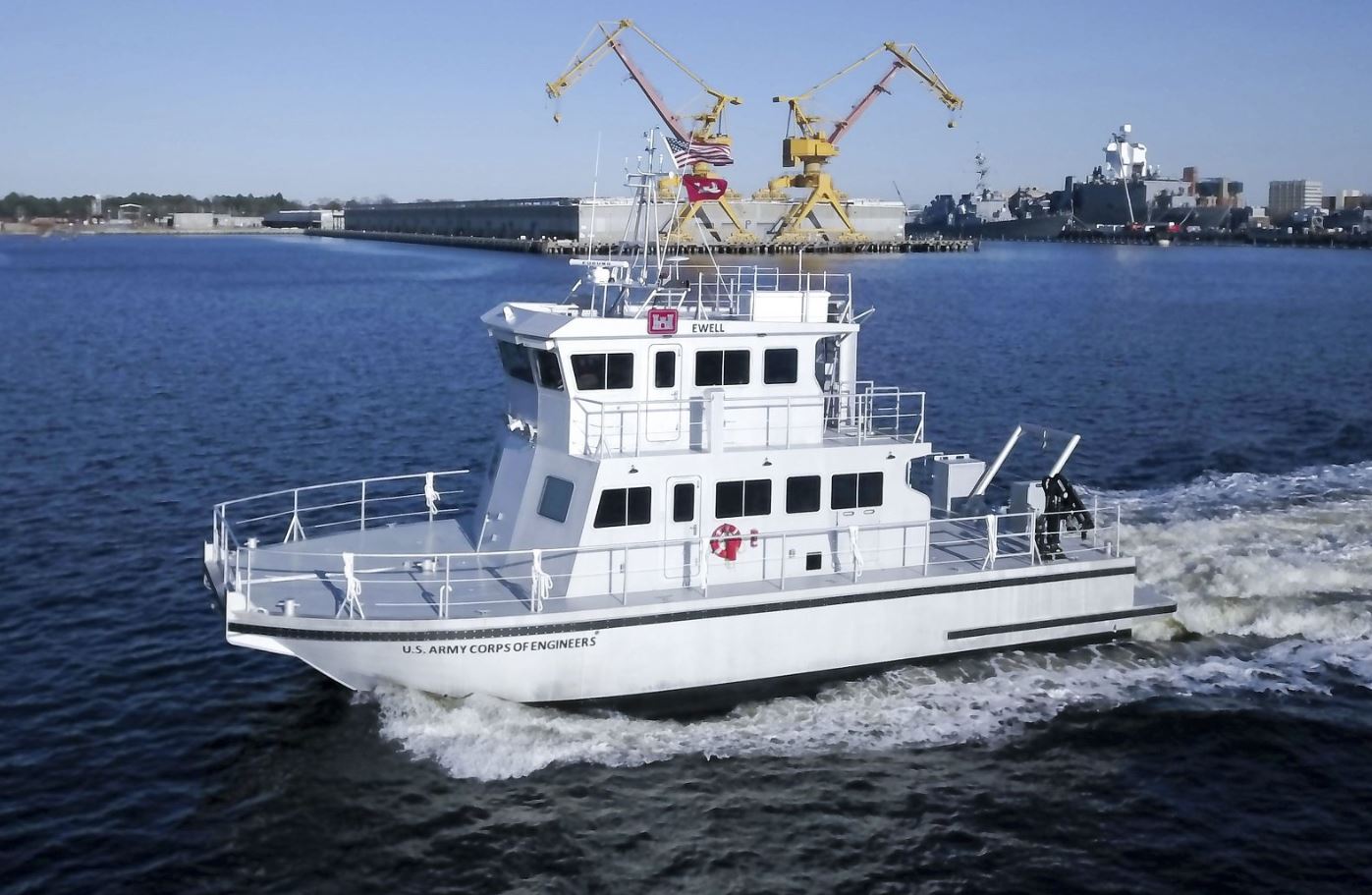 The survey vessel Ewell, a 61 foot catamaran outfitted with the latest multibeam SONAR technology and a crane capable of lifting 4,500 pounds, will serve as a dual-purpose vessel for the district, performing both as a survey vessel and marine debris removal vessel.
"The Ewell has a unique capability in that it is outfitted equally well for both our hydrographic survey and marine debris removal mission," said Scott Titus, Norfolk District port engineer. "The sonar suite is arranged to allow both survey data collection and initial processing while on the job site, increasing productivity."
With a top end speed of more than 34 knots, the 1,970 horsepower twin-engine, jet-propelled Ewell is the fastest vessel in the district's fleet, USACE said.
This speed translates into a more rapid response when called upon by port partners to remove hazards to navigation or investigate potential shoaling in the federal navigation channels.
[mappress mapid="25191″]