Walbut Lock Restoration Project Wraps Up
The restoration of Walbut Lock on Pocklington Canal is now complete, meaning that this summer a further two miles of the waterway will become navigable for the first time in nearly a century, the Canal and River Trust said in its latest release.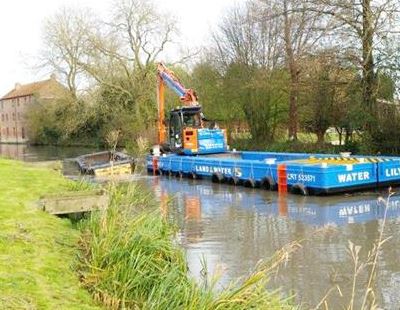 Led by Pocklington Canal Amenity Society (PCAS), in partnership with Canal and River Trust, the challenging task of bringing the lock back into operation began last year.
With consent from Historic England and advice from the Trust's heritage team, work on the Grade II Listed structure started in December 2017 when temporary dams were installed. By holding back the water in the canal, PCAS volunteers were then able to repair historic brickwork in the lock and fit ladders for the use of boaters.
The massive lock gates were replaced, complete with distinctive six-spoked paddle gear wheel – used for emptying and filling the lock – which is a particular feature of the Pocklington Canal. This restoration completes the PCAS Bicentenary Restoration Appeal Project, which has seen both Thornton Lock and Walbut Lock painstakingly restored.
Coupled with the extensive dredging and weed cutting carried out by the Trust over the winter months, this will see the canal between Melbourne Arm and Bielby Arm usable by boats to mark the 200th anniversary of the canal's original opening this summer.
Paul Waddington, PCAS chairman, said: "We are delighted that the restoration project has been completed in time for our bicentenary celebrations at the end of July. Our volunteers have worked through the coldest and wettest months over this past winter and deserve a lot of praise for their efforts. We look forward to welcoming visitors to this wonderful historic canal."
The Pocklington Canal Bicentenary Festival takes place on Saturday, 28th, and Sunday, 29th, July, 2018.
[mappress mapid="25192″]