Highlights of the Week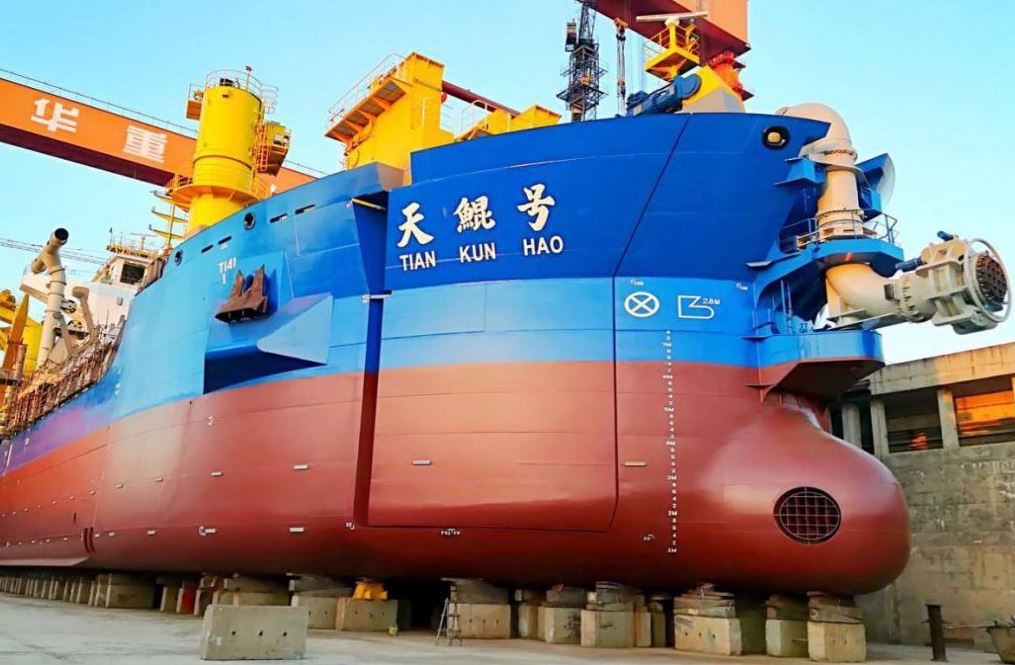 Dredging Today brings you an overview of the most popular stories from the past week (June 11-17, 2018).
USACE Photo Update: CSD Texas Busy in Charleston
The U.S. Army Corps of Engineers, Charleston District, last week hosted a tour of the dredger Texas, a cutter suction dredging vessel currently working in the Charleston Harbor Entrance Channel on the Post 45 Deepening Project.
USACE Unveils Work Plan for Fiscal 2018
The U.S. Army Corps of Engineers last week delivered to Congress its Fiscal Year 2018 (FY 2018) work plan for the Army Civil Works program.
CSD Tian Kun Hao Successfully Completes Sea Trials
Asia's largest and most advanced dredging vessel – Tian Kun Hao – returned to Qidong City in East China's Jiangsu Province on Tuesday, after completing its first sea trial.
Orion Group Bags Corpus Christi Contract
Orion Group Holdings' Marine Segment has won a $18 million contract from the Port of Corpus Christi for the design, construction and dredging of a new cement unloading dock, set to be located on the Corpus Christi ship channel.
Plymouth Harbor Dredging Project Step Closer to Reality
Senators Edward J. Markey and Elizabeth Warren, together with Representative William R. Keating have announced $13.5 million in federal funding to dredge Plymouth Harbor.
Related news
List of related news articles