Martin County: USACE to Dredge Problematic Shoal on IWW
The U.S. Army Corps of Engineers said in their latest release that they will dredge a problematic shoal located within the Crossroads reach of the Intracoastal Waterway (IWW) in Martin County starting this week and ending work in mid-July.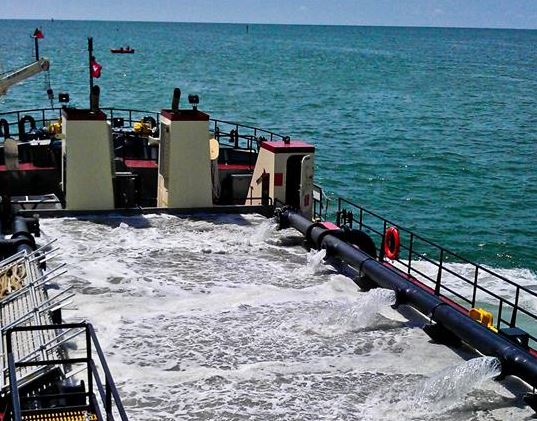 The shoal is causing hazardous navigation conditions for mariners within the area. The Crossroads reach of the IWW has the highest shoaling rate of all reaches between Jacksonville and Miami, Florida.
The Corps' dredge Murden and its crew, hailing from the Wilmington District, North Carolina, will operate 13 hours daily to tackle this work, USACE said.
Material within the dredging area is beach quality and the Corps will transport it to a temporary holding area located approximately 10 miles southeast of the St. Lucie Inlet. Martin County officials can then use the material to place on eroded beaches as part of the Martin County Inlet Management plan, Implementation Strategy 5.
The Corps of Engineers maintains coastal and inland commercial navigation channels with priority given to those projects that provide the greatest economic and environmental return to the nation. These channels operate together with other federal and non-federal assets to form an intermodal transportation network.
USACE uses the 551-ton dredge Murden in the shallow-draft ocean bar channels along the Atlantic Coast.