New Developments from Italdraghe
Earlier this week, a datasheet for the first in-stock dredger by Italdraghe was released.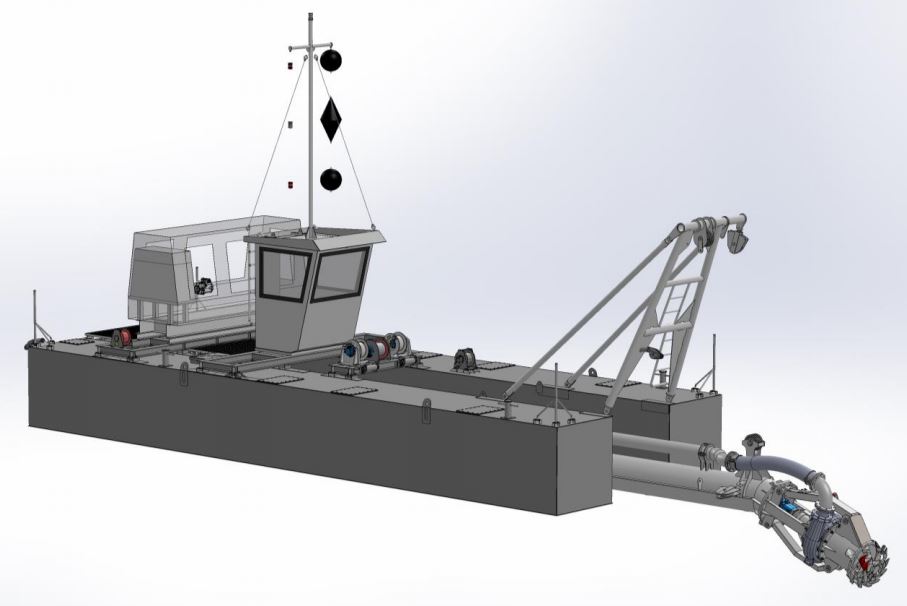 Active in this business segment since 1952, the Italian manufacturer decided to follow the market tendency of ready-to-ship vessels.
"Of course, the company's core business is still the customized construction of dredging solutions with a main focus on CSDs," said Cecilia Giorgi of Italdraghe. 
This unit in particular follows under the category of the Special Floating dredgers, mounting a BD3 Dredging Head – exploiting the know-how of decades of dredging: it functions in the same way as a Cutter Suction Dredger (CSD), with a cutter head digging the material and a pump delivering it to the discharge site.
As a Special Floating the dredger is considered smart with a contained need of maintenance, easy to use and transport and conserving all the advantages of the classical Cutter Suction Dredgers.
SF200BD3 is just one of the 6 models of this category, starting from the SF150BD1 to the SF300BD6.