Port Nelson: Calwell Slipway Cleanup Works Completed
New Zealand's Port Nelson said in its latest announcement that Heron Construction has completed site disestablishment and restoration works at their Calwell Slipway, meaning that the project is now fully completed.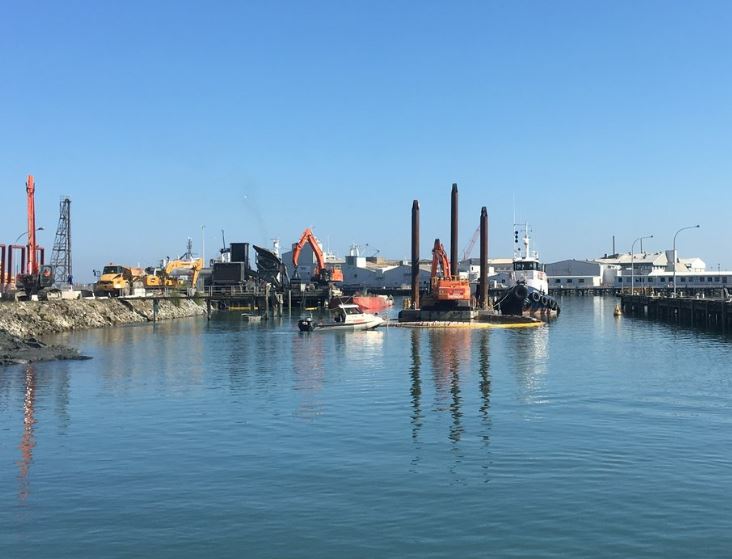 "We have been successful in achieving the remediation targets. The target concentrations for residual sediments remaining in the Calwell Slipway Basin was 270 mg/kg for Copper and 0.07mg/kg for Tbt, and these were deemed to be met when the 95% Confidence Limit of the rolling mean met these levels," Port Nelson said in its release.
"At the conclusion of site works and validation sampling these remedial targets had been exceeded with a final result of 42mg/kg for Copper and 0.039mg/kg for Tbt."
Additionally, more material was dredged than they initially projected with the final dredge volume being 32,516m³, and this meant the mudcrete produced and placed in the reclamation was 58,781T.
The second remedial objective was to restore navigability to the Calwell Slipway Basin which had not been dredged since 1984.
Post dredge hydrographic survey indicates that charted depths have been restored, and in many locations within the basin they have been exceeded, said Port Nelson in the official statement.
Check out this time-lapse capturing the remediation and reclamation process at the Calwell Slipway Basin from October 2017 to completion in June 2018: