Importance of Wisconsin Harbors Dredging Highlighted
U.S. Senator Tammy Baldwin, a member of the Senate Appropriations Committee, yesterday praised the inclusion of several of her key priorities in the bipartisan Fiscal Year 2019 Energy and Water Development Appropriations Bill, which passed the full Senate this week.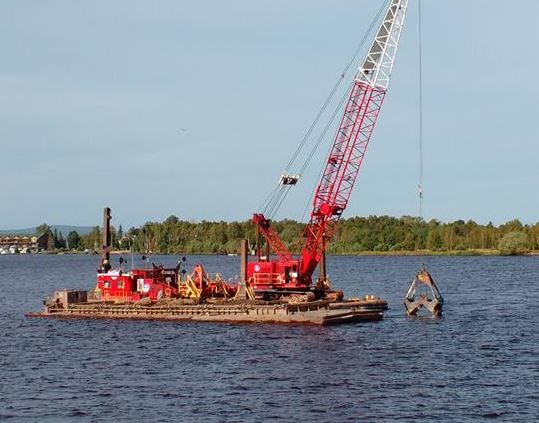 The House and Senate will now reconcile their versions of this appropriations bill and send to the President for his signature.
Commenting the latest news, Senator Baldwin said: "Our bipartisan efforts support our local economies through ensuring goods can get to market, preventing dangerous invasive species like Asian Carp from entering our Great Lakes, promoting renewable energy that drives innovation, and revitalizing our harbors to support Wisconsin businesses."
"I'm urging the President to support these key investments that will protect our Great Lakes and grow our Made in Wisconsin economy."
Revitalizing and Repairing Wisconsin Harbors
The legislation provides $6.9 billion to fund the Army Corps of Engineers' Civil Works program, including a $110 million increase in the Corps' operation and maintenance budget.
For the fifth consecutive year, this appropriations bill meets the spending targets outlined in the bipartisan Water Resources Reform and Development Act (WRDA) of 2014 that Senator Baldwin supported.
The FY19 Energy and Water Development funding legislation provides $1,528,401,000 for Harbor Maintenance Trust Fund activities.
In Wisconsin, this funding will go toward the following projects:
$7,540,000 for dredging efforts and repairs at the Duluth-Superior Harbor;
$4,267,000 for dam repair work at the Fox River;
$3,920,000 for dredging at the Green Bay Harbor;
$2,570,000 for dredging and breakwater repairs at the Milwaukee Harbor;
$829,000 for the Eau Galle River Lake;
$18,000 for environmental stewardship at Kewaunee Harbor;
$6,000 for improvements at the Sturgeon Bay Harbor.
Supporting Upper Mississippi River Restoration Efforts
The Upper Mississippi River floodplain is an economic and environmental anchor in the region, providing sanctuary for a diverse ecosystem and drinking water for half the population living in the watershed.
At Senator Baldwin's request, the bipartisan bill provides $33.17 million for Upper Mississippi River habitat restoration projects in Wisconsin.