Scalise Highlights Importance of Southeast Louisiana
Louisiana Congressman Steve Scalise released the following statement after more than $1.6 billion was allocated by the Trump Administration for critical flood protection and coastal restoration projects in Southeast Louisiana.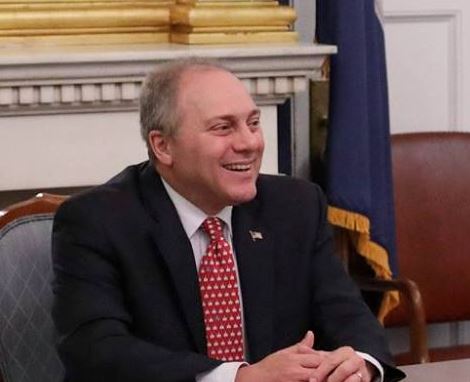 "These hurricane protection and coastal restoration funds are critical for the protection of families and businesses throughout Southeast Louisiana. We count on our coastline and flood protection systems to keep us safe from devastating natural disasters, and with these new federal funds, we will be able to strengthen our current flood protection systems and continue our efforts to protect our vanishing coastline," said Scalise.
"I have consistently fought for flood protection and coastal restoration funds, including the disaster funding approved by Congress earlier this year. I am proud to see this funding now being allocated to vital projects in Southeast Louisiana."
Corps Funding for Vital Louisiana Projects:
$15 million for Grand Isle hurricane protection;
$15 million to complete flood and coastal storm damage reduction studies in Louisiana, including: Barataria Basin, West Bank and Vicinity, Amite River and Tributaries, and South Central Coastal;
$760 million for West Shore, Lake Pontchartrain hurricane protection;
$343 million for the Comite River Diversion Canal;
$255 million for East Baton Rouge flood control;
$245 million for the Mississippi River and Tributaries system;
Additional funding for emergency dredging and repairs to Corps projects damaged by natural disasters.