New Damen CSD 250 for Dredging Africa
Damen Shipyards Group has delivered a Cutter Suction Dredger (CSD) 250 to South Africa-based Dredging Africa.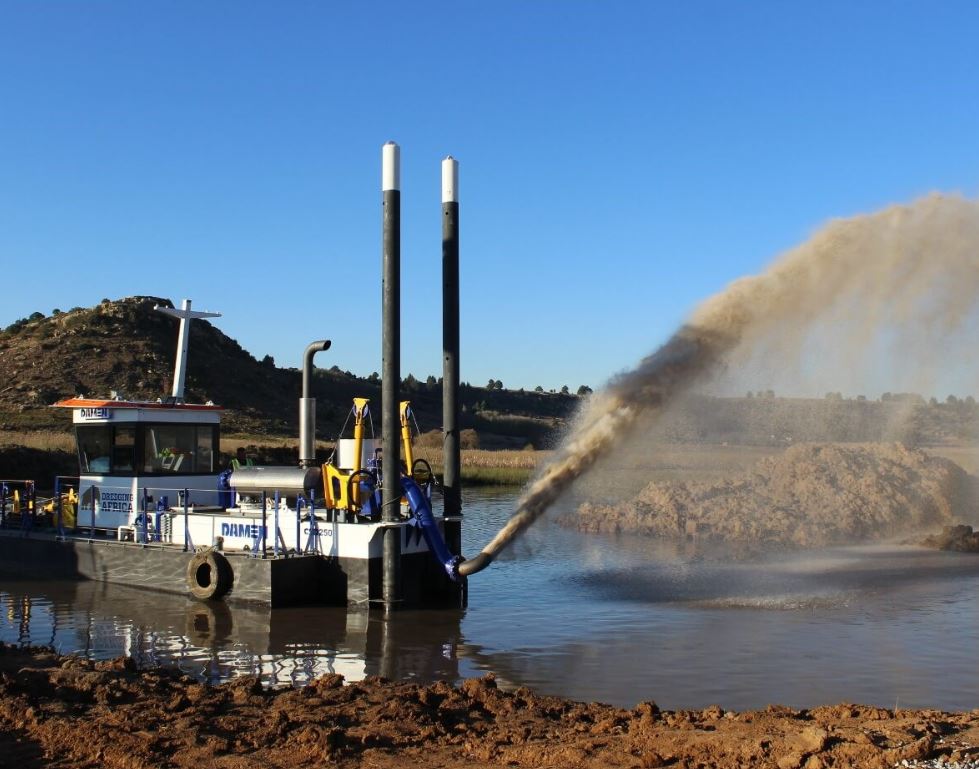 The CSD will be used to mine sand from the Ash River, just east of Bethlehem in the Free State Province.
Arend van de Wetering, Director of Dredging Africa, said, "We wanted to utilize the best equipment available, to be sure of the best production, reliability and lowest downtime. Ease of transport and commissioning were key for us as were sound after-market support and Damen's offering met all of these requirements."
"Most dredging projects in South Africa are small to medium sized, generally involving dredging to depths of no more than 5 meters. The CSD can dredge to 6 meters and is compact and easily transportable by road. Just what the doctor ordered!," added Arend van de Wetering.
The CSD will dredge fluvial sand deposits from a 64ha location in the Ash River into the washing and screening plant of Bethlehem Quality Sand. The sand will be used in the construction industry.
According to Damen, the dredger has the capacity to extract and pump some 1,000m³ of mixture per hour. The floating pipeline, with an internal diameter of 250 mm, will start at just 100 meters in length. It connects to a 50m land line which is directly connected to the sand classification plant. The plant can process 150 tonnes per hour; the excess material is dumped on a reserve stockpile.
Mr Van de Wetering summed up by saying that Dredging Africa wanted to go to the next level in dredging in Southern Africa and Damen assisted them in realizing this development.