USACE Hosts Meetings on New York and New Jersey HAT Study
The U.S. Army Corps of Engineers' New York District and partner agencies have invited public input regarding the scope of the NY & NJ Harbors and Tributaries Study.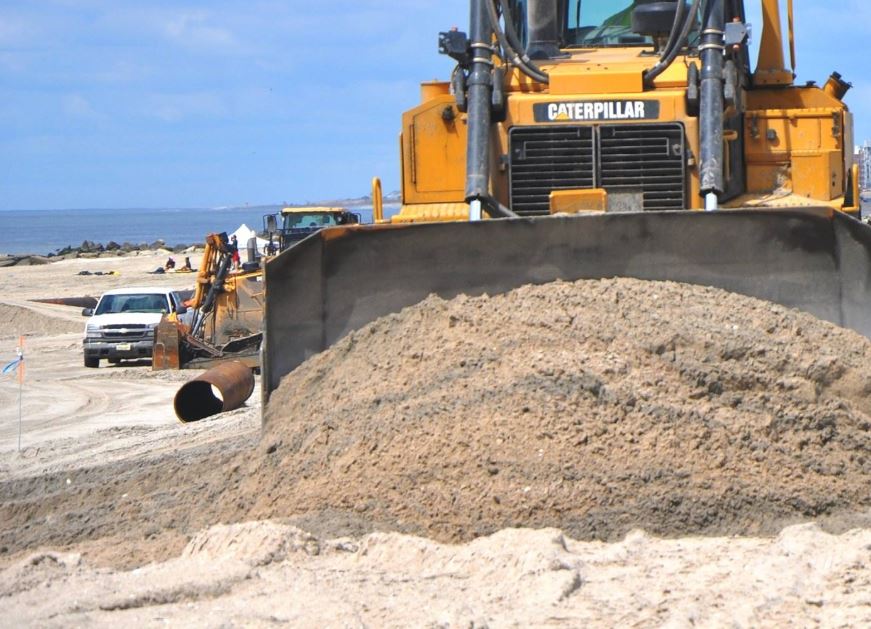 USACE's New York District, New York State Department of Environmental Conservation (NYSDEC), the New Jersey Department of Environmental Protection (NJDEP), and the City of New York (NYC) will host five scoping meetings for the New York and New Jersey Harbor & Tributaries Study (NYNJHAT).
The meetings are being held pursuant to the requirements of the National Environmental Policy Act (NEPA), said USACE.
Historical storms have severely impacted the New York New Jersey Harbor region. In response to these storms, USACE is investigating measures to manage future flood risk in ways that support the long-term resilience and sustainability of the coastal ecosystem and surrounding communities, and reduce the economic costs and risks associated with flood and storm events.
In support of this goal, USACE completed the North Atlantic Coast Comprehensive Study (NACCS), which identified nine high risk areas on the Atlantic Coast for further analysis based on preliminary findings.
The New York New Jersey Harbor and Tributaries Region was identified as one of the nine areas of high risk, or focus areas, that warrants an in-depth investigation into potential coastal storm risk management measures.
Meeting dates, times and locations are as follows:
Monday, July 9th, 3-5 PM at the Borough of Manhattan Community College in Tribeca, Richard Harris Terrace (main floor). 199 Chambers St, New York, NY 10007;
Monday, July 9th, 6-8 PM (duplicate session);
Tuesday, July 10th, 3-5 PM at Rutgers University-Newark Campus, PR Campus Center, 2nd Floor, Essex Room. 350 Martin Luther King Jr. Boulevard, Newark, NJ 07102;
Tuesday, July 1st, 6-8 PM (duplicate session);
Wednesday, July 11th, 6-8 PM at the Hudson Valley Community Center in Poughkeepsie, Auditorium Room. 110 South Grand Avenue, Poughkeepsie, NY 12603.
The Scoping Comment Period is open through August 20, 2018.