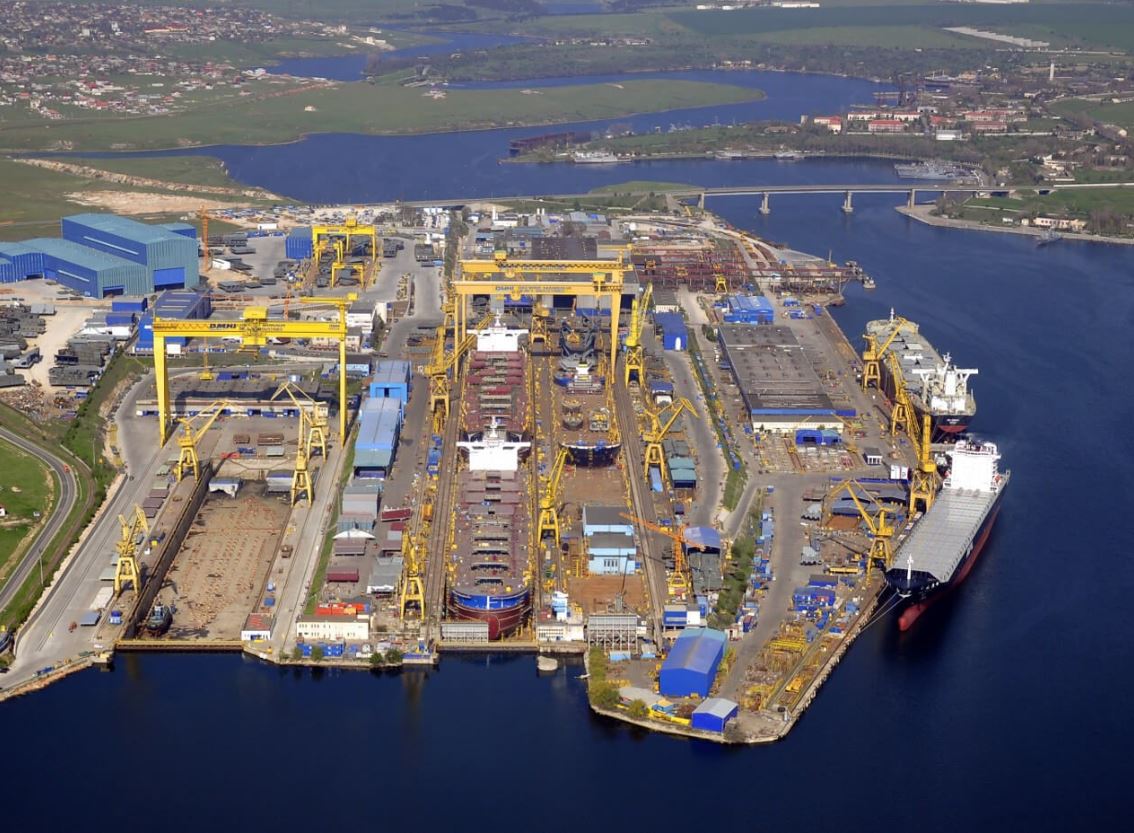 To signify its first day of operations at Damen Shipyards Mangalia in Romania, Damen held a modest ceremony at the yard today, the Dutch defense, shipbuilding and engineering conglomerate said in their latest release.
The yard, which will be renamed Damen Shipyards Mangalia, will be operated as a joint venture with the Romanian Government. Damen will assume operational control.
Speaking at the event, Damen Shipyards Group executive board member Mr. Frank Eggink, CFO, said: "We will face a challenging period, considering the yard's current condition. However, with the full support of the Romanian Government, 2MMS, the shipyard's experienced workforce, and the local community, Damen aims to restore the financial health of the yard, stabilize employment and pursue fitting commercial opportunities internationally that will contribute to rebuilding activity levels."
"In the meantime, Damen will facilitate a smooth transition and keep talented and skilled resources meaningfully employed."
The yard is located on the Black Sea coast, has three drydocks with a total length of 982 meters and 1.6 kilometers of berthing space.
According to the official announcement, the docks – with a width of 48 and 60 meters – will provide Damen with capacity to cater for larger maritime vessels and structures.
Photo: Image source: Damen