Preparations Underway for Cape Jaffa Marina Dredging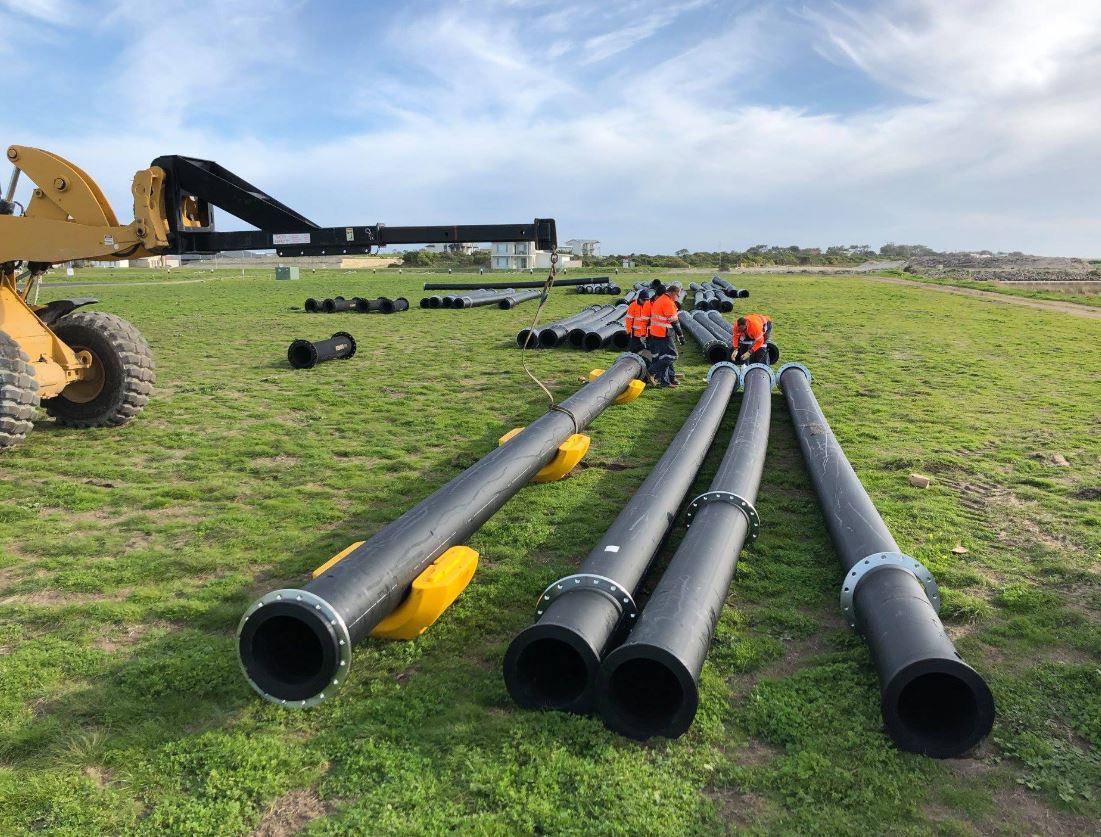 Kingston District Council staff are currently assembling pipework and finalizing last minute preparations for dredging works to start at the Cape Jaffa Marina.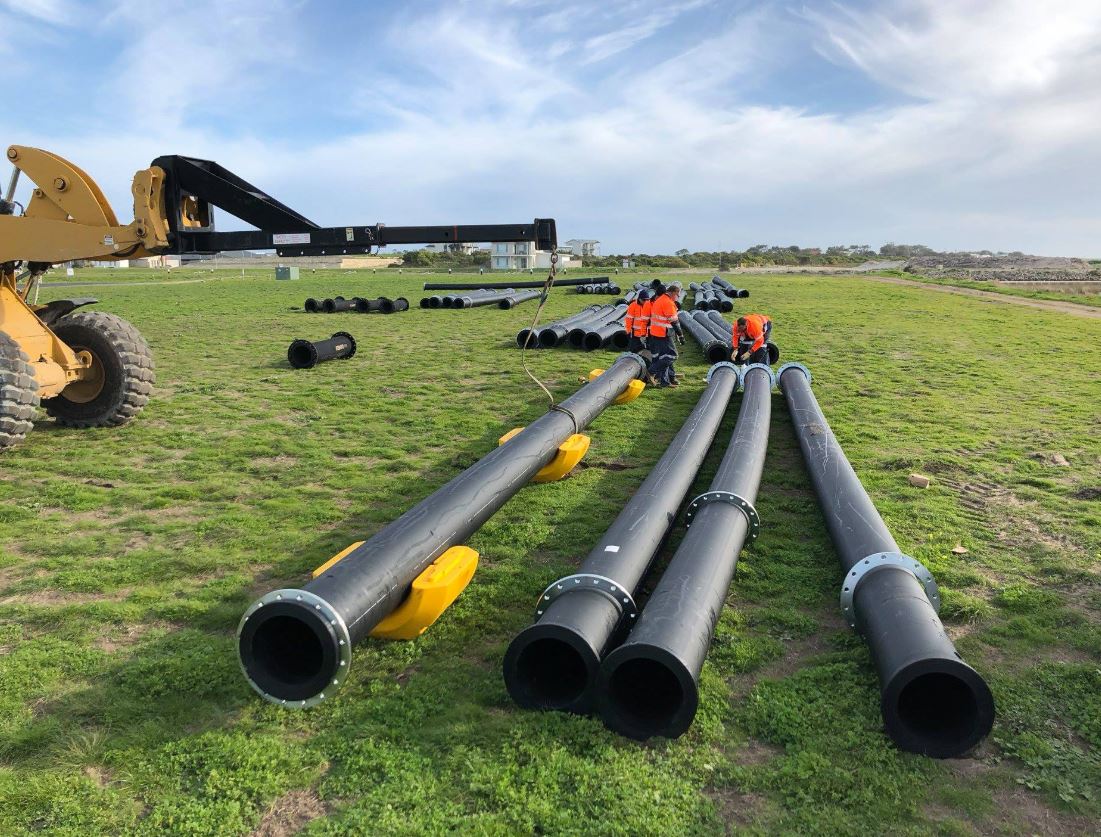 The council and Cape Jaffa Development Company recently bought a $3 million cutter suction dredger from Dutch shipbuilder Damen.
The new CSD was transported from the Netherlands to Port Adelaide in seven shipping containers before assembling at Cape Jaffa.
Commenting the latest purchase, Kingston mayor, Reg Lyon, said: "It will be a benefit to the marina and community. Cape Jaffa will hopefully now see an atmosphere change and it will flourish. We are very grateful for the partnership between council and Cape Jaffa Development Company."
Sole director of Cape Jaffa Management, David Lucas, added: "It is a great feeling to work with council and it will be a good asset for the whole district. It has been a long slog to get to where we are today. There is finally a solution and a sand management plan in place and can be utilized all year long."
The new CSD will be used to dredge along the breakwater at Cape Jaffa, the Cape Jaffa Marina and within Maria Creek Boat Launch Facility in Kingston.