Dyke Marsh Wildlife Preserve to Get New Breakwater
The National Park Service and U.S. Army Corps of Engineers (USACE) have started construction on an approximately 1500-foot breakwater at Dyke Marsh Wildlife Preserve, located south of Alexandria, Va.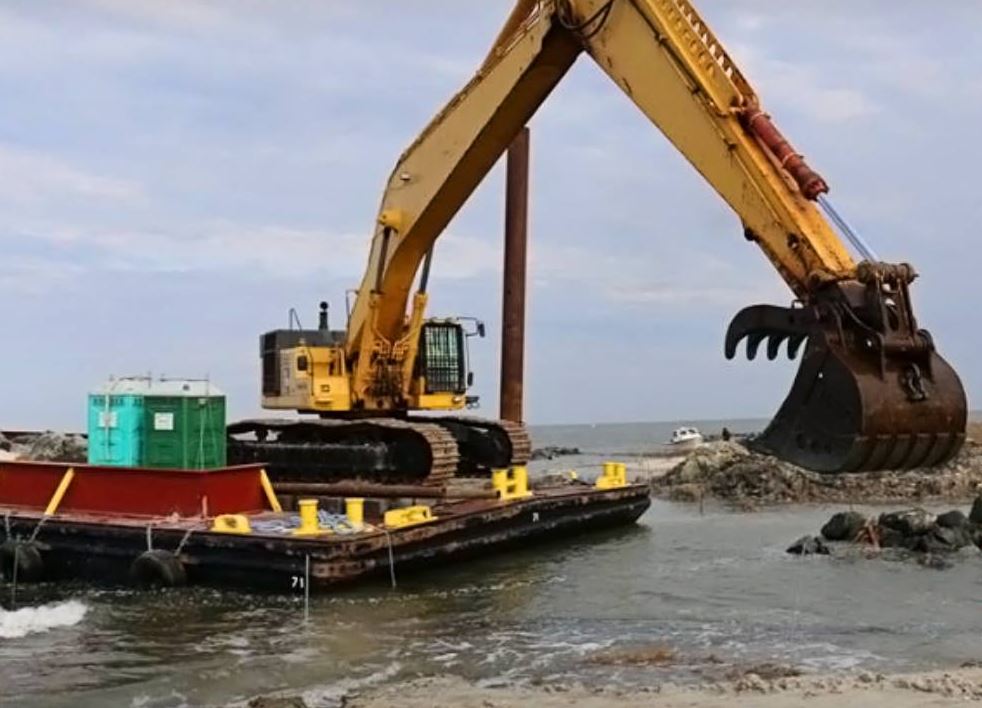 Construction of the breakwater is a significant step in the Dyke Marsh Restoration Project, said USACE in its release.
The breakwater will help protect the marsh from erosion, shield the marsh from storms and encourage the accumulation of sediment, which is necessary for marsh regeneration.
The first part of the breakwater construction will involve placement of rock baskets, known as marine mattresses, in the Potomac River to establish the base of the structure and provide stability for subsequent materials.
Construction of the breakwater started this July and is expected to take up to 18 months. Marsh restoration work will begin following the completion of the breakwater.
Through the Dyke Marsh Restoration Project, the National Park Service and USACE will restore portions of one of the largest remaining freshwater tidal wetlands in the Washington metropolitan area.
Once completed, this vital project will support habitat for a variety of plants and wildlife, act as a natural filter to clean the Potomac River and provide a storm buffer for the historic and scenic George Washington Memorial Parkway.