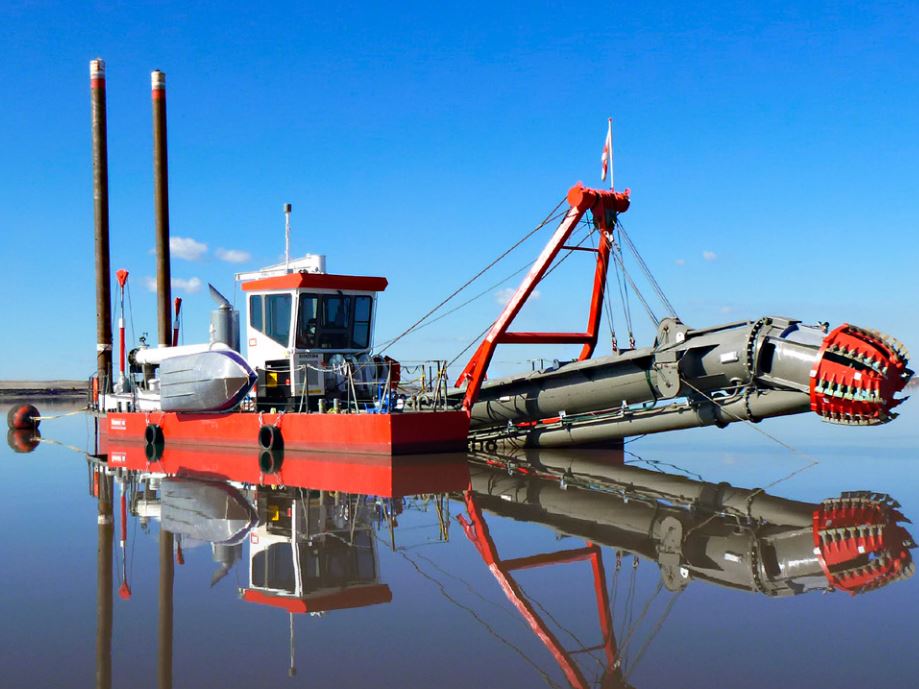 Royal IHC has been selected by Suncor Energy – the largest integrated energy company in Canada – for the rental of seven IHC Beaver® 45 cutter suction dredgers.
The contract with Suncor is a landmark for IHC, and highlights how it can help both established and new dredging contractors with equipment and support for an entire operation.
When IHC signed a contract with Suncor in March 2017, it represented three major firsts for the company: the first time IHC is supplying equipment to the oil sands mining industry; it is also its first major dredging rental contract; and IHC Services makes its on-site debut for the complete execution of the project.
IHC has supplied three standard IHC Beavers® with a dredging depth of 10 meters and four with an extended dredging depth of 14 meters. The first model was in stock and arrived at the site last autumn, while the remainder were specially constructed and transported in January and February to Fort McMurray, in time for the first four to start work in April.
Learn more about the project in IHC Insight.