First Images from the Myrtle Beach Project Released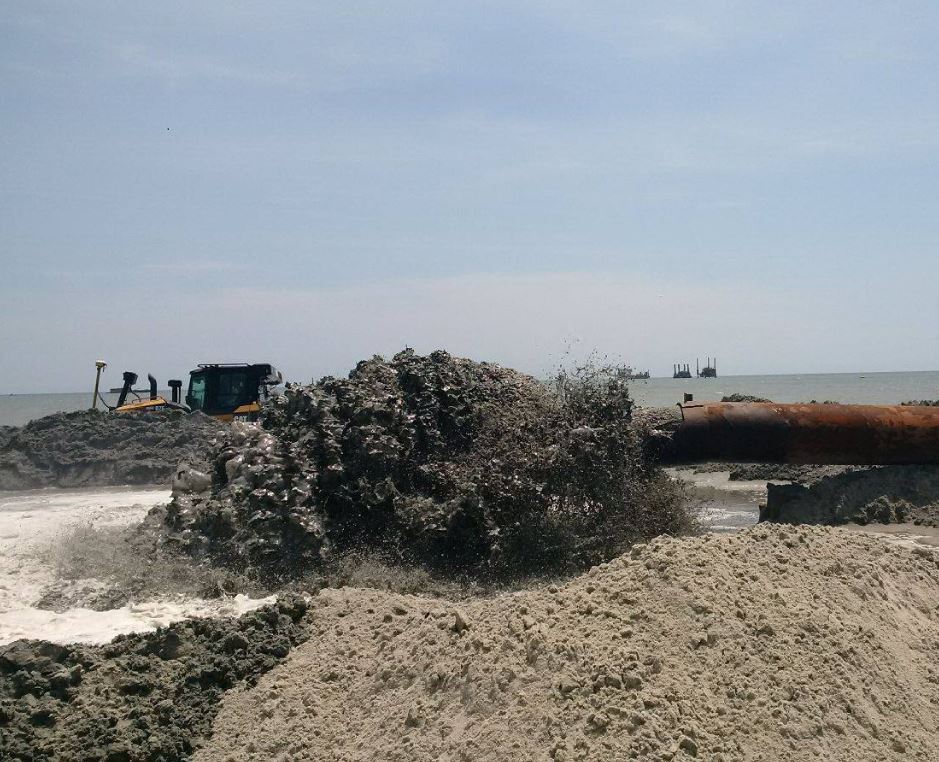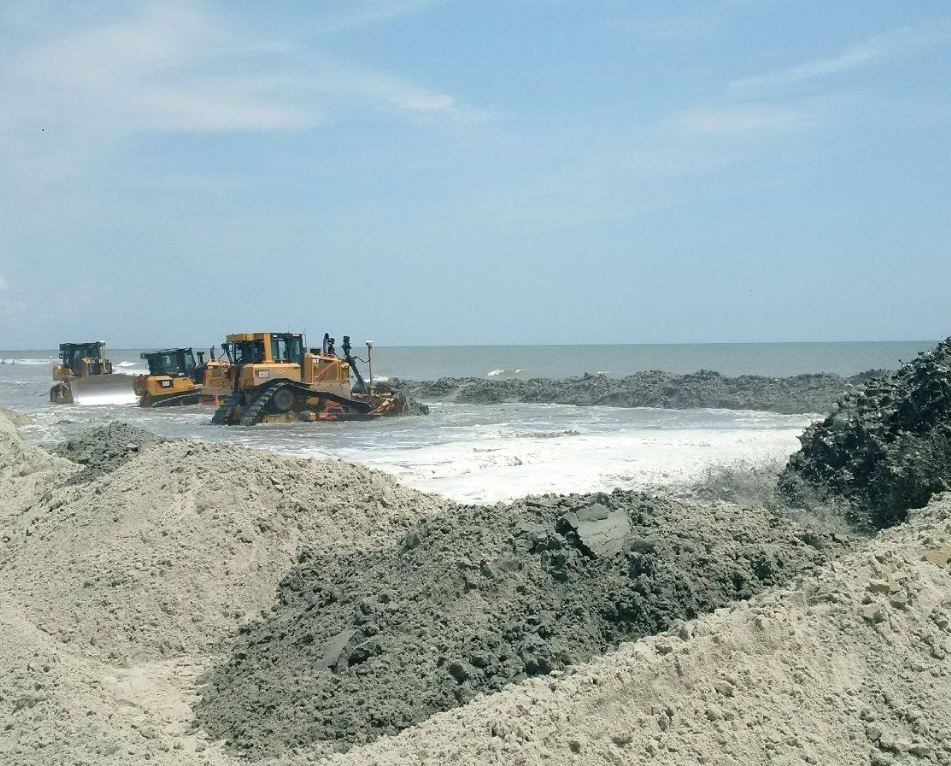 The U.S. Army Corps of Engineers, Charleston District, has just unveiled the first images from the Myrtle Beach storm damage reduction project.
According to the Corps, the sand is being pumped onto the beach from offshore and shaped by heavy equipment at Surfside Beach.
This $34.8 million contract for the Myrtle Beach Storm Damage Reduction Project has been awarded to Great Lakes Dredge and Dock Company, LLC.
During the project, GLDD will pump approximately 1.4 million cubic yards of material on Myrtle, North Myrtle, Garden City and Surfside Beaches.
The beach nourishment scheme includes approximately eight miles on Myrtle Beach, four miles on Surfside and Garden City Beaches and two miles on North Myrtle Beach. The project will be completed no later than Dec. 15.