The PowerDredge Software Launched in Colombia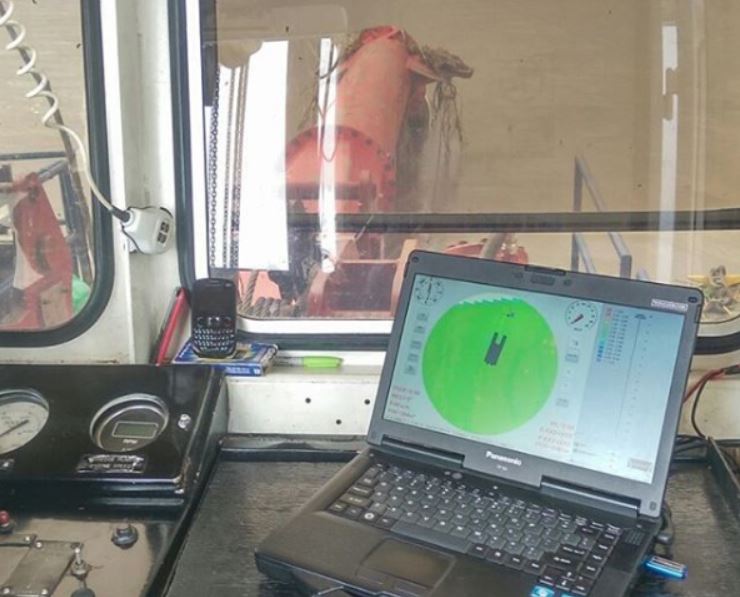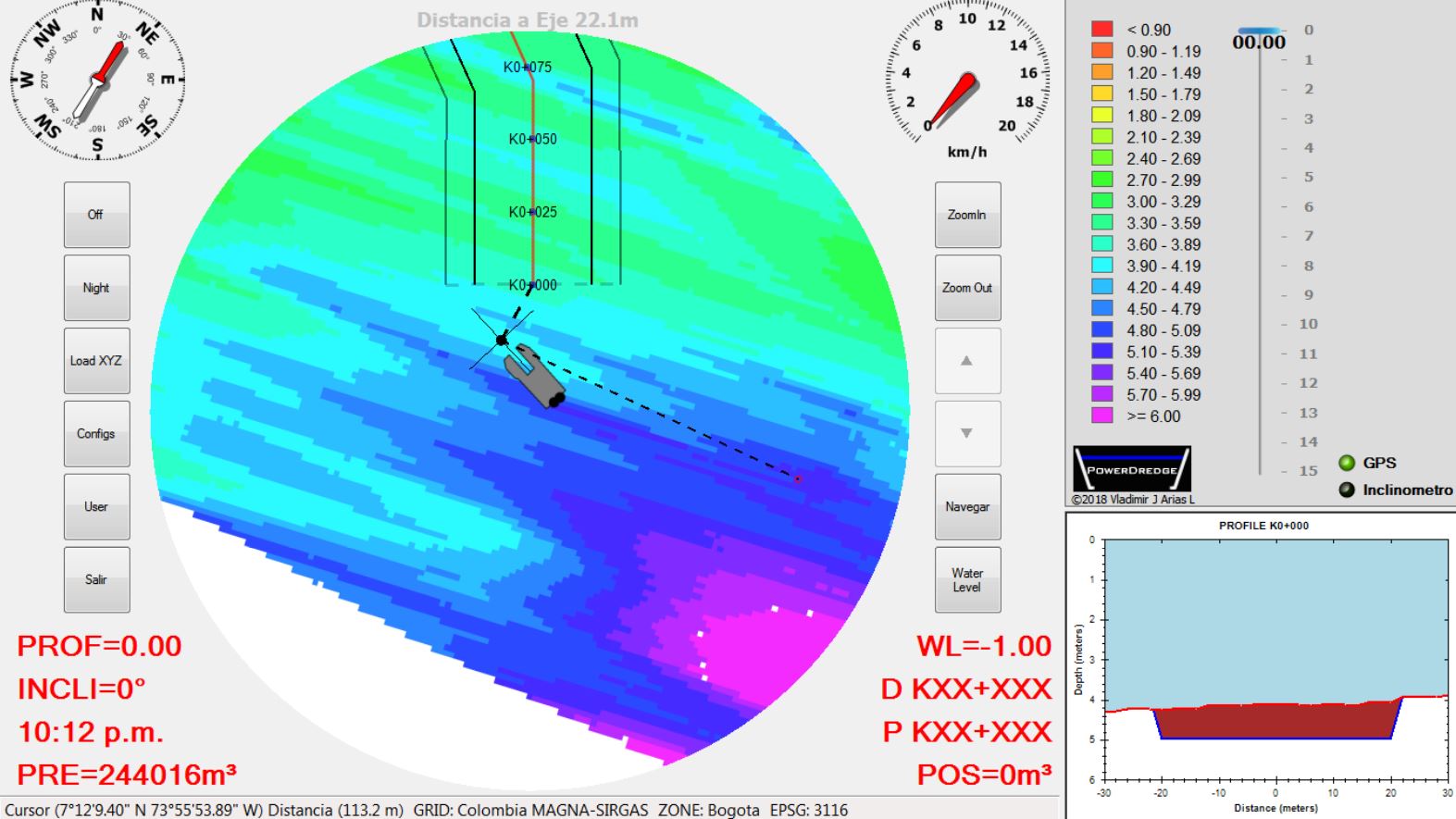 A new software for Cutter Suction Dredges CSDs named the PowerDredge has been launched recently in Barranquilla, Colombia.
According to the developer, Vladimir Arias, this project tries to offer a minimalist and easy-to-use software to the CSD market.
"PowerDredge is your partner in dredging quality assurance; If you can't offer dredging quality, your client's projects are in danger," said Vladimir Arias.
The main features of the PowerDredge are:
It uses GPS with Compass (Heading) for positioning and an Inclinometer sensor for measuring the inclination angle of the ladder arm;
The software shows a map in real time and real dimensions with the shape of the dredge, working spud and auxiliary spud, and the position of the cutter;
Lets loading XYZ files of the bathymetric data;
Registers the updates of the bathymetric data according to the dredging.
The software also shows real-time profile of the seabed cross section and channel design, it has a Night Mode that helps take care of the operator's eyes at night, shares the video streaming in the LAN Network, etc.
At the moment, the PowerDredge is featured in dredges that are working on the Magdalena River, including vessels like 'Niña Amira', 'Arianna', owned by Panamerican Dredging & Engineering company and in 'Cormagdalena 1', property of Cormagdalena.