PHOTO: Royal IHC Builds New Mega CSD for Boskalis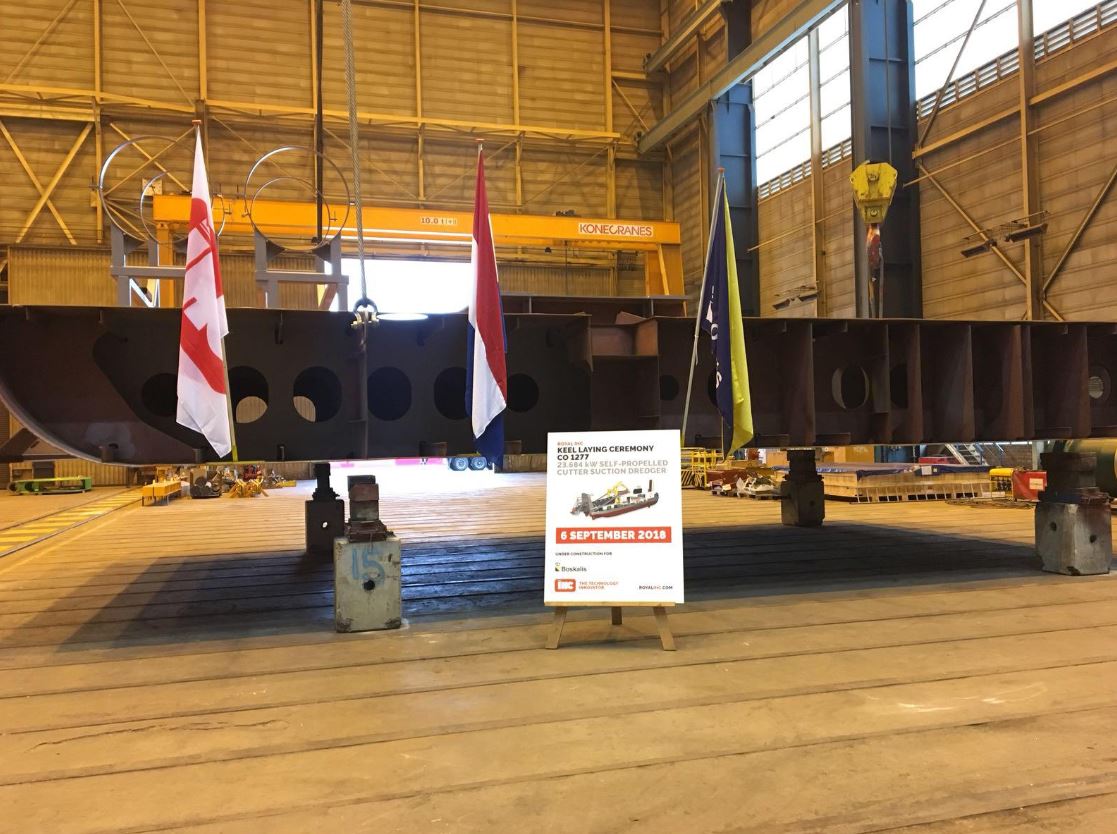 The keel laying ceremony for the new mega cutter suction dredger (CSD) Co. 1277 took place today at the Royal IHC shipyard in Kinderdijk, the Netherlands.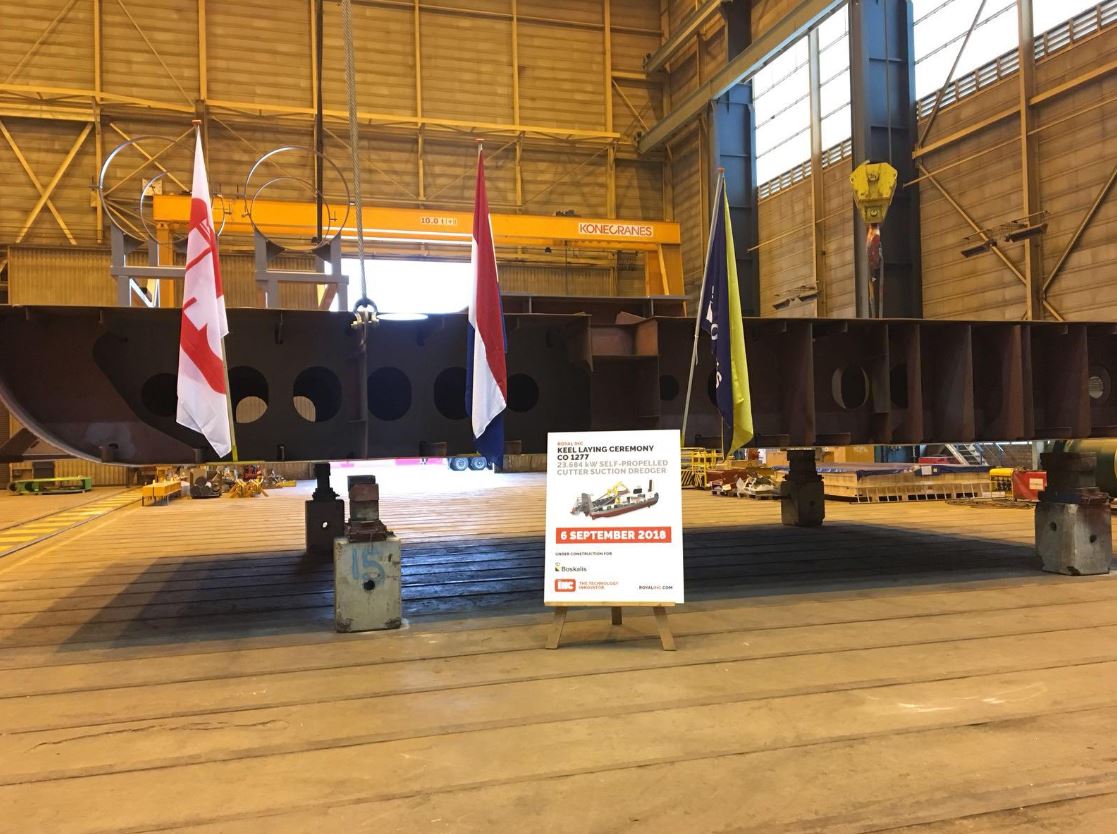 The dredger, to be built for Boskalis Westminster NV, will be a sister vessel of the CSD Helios.
The new giant will have a total installed power of 23,684 kW, pumping capacity of 15,600 kW and a maximum cutter capacity of 7,000 kW. The new cutters can dredge in extremely hard ground at depths ranging from 6 to 35 meters.
The new vessel is expected to be commissioned in the course of 2020.