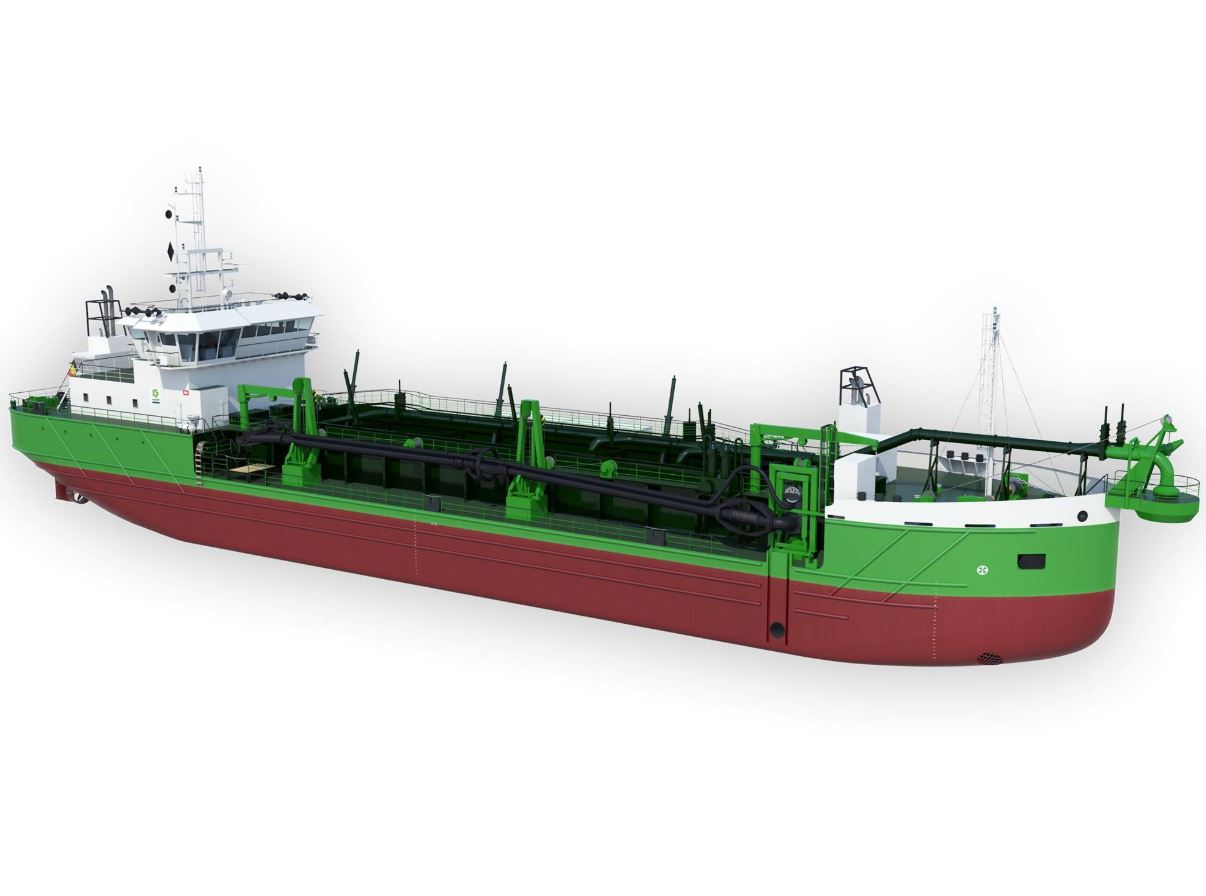 Dredging Today brings you an overview of the most popular stories from the past week (September 3 – September 9, 2018).
VIDEO: TSHD DC Orisant Sea Trials
Reimerswaal Dredging has just released this amazing video shot during the sea trials of their new multi-purpose 5.450m³ trailing suction hopper dredger (TSHD) DC Orisant.
Tema LNG Terminal Company signed an agreement with the China Harbor Engineering Company (CHEC) on September 2 for the construction of a $350 million liquefied natural gas (LNG) terminal in Tema, Ghana.
VIDEO: XblocPlus at Afsluitdijk
DMC has released a new video with more background information about the use of XblocPlus on the Afsluitdijk Project.
Four New Royal IHC Vessels for DEME
Royal IHC has secured a contract from Belgium-based DEME for the design and build of four new vessels.
Grand Traverse Harbor Dredging Contract Awarded
The U.S. Army Corps of Engineers, Detroit District, has announced a contract award for dredging of the stamp sands in the Keweenaw Peninsula between Gay, Michigan and the Grand Traverse Harbor.