Van Oord Kicks Off Anaklia Port Development Works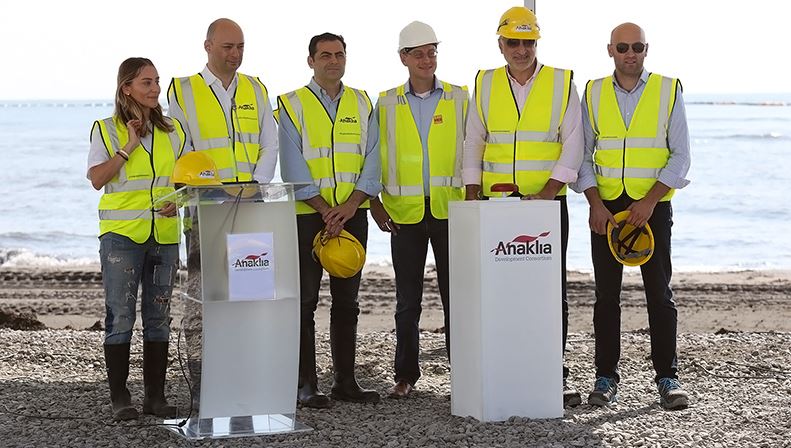 An official ceremony dedicated to launching of the Anaklia Deep Sea Port marine construction works took place on September 16, the Ministry of Economy and Sustainable Development of Georgia said in their latest release.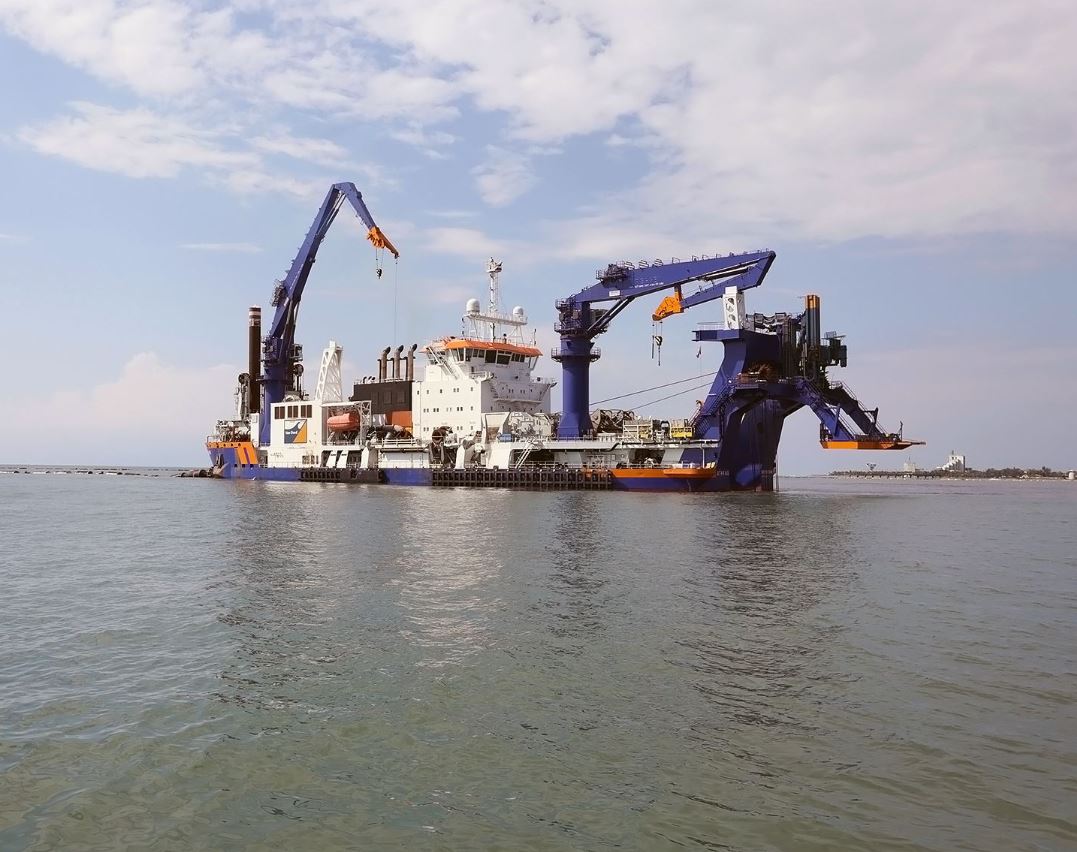 In June 2018, Anaklia Development Consortium (ADC) awarded the dredging and reclamation works for the Phase 1 Anaklia Deep Sea Port project to Van Oord.
The Dutch contracting company that specializes in dredging and land reclamation deployed their self-propelled cutter suction dredger (CSD) Athena for this work.
Under the Anaklia contract, the CSD will dredge a total amount of 5 million m³ of sand from the sea bottom.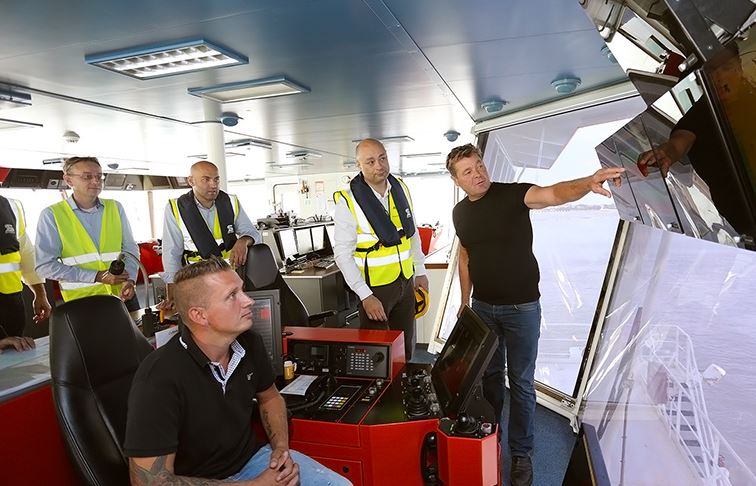 At this week's event, the Minister of Economy and Sustainable Development Giorgi Kobulia, accompanied by the Chairman of the Supervisory Board of ADC, Mamuka Khazaradze and the representatives of the Anaklia Project Investor Company, took chance to examined one of the world's largest dredging vessel and got familiar with the ongoing works at the site.
During the ceremony, Minister Kobulia said: "The Anaklia Deep Sea Port will address two significant challenges of Georgia's economic growth – transforming country into the logistic hub using its strategic location and establishing it as a marine state."
"Anaklia Deep Sea Port construction is a project of outmost importance for us. This project addressed two difficult challenges that Georgia faces today. The first challenge is the proper use of the country's geographic location and transforming it onto the logistic corridor. At this point, the process is not sufficiently rapid and need to be boosted."
The Anaklia Port, planned to enter into commercial operation in December 2020, is expected to become one of the largest ports in the Black Sea region with a handling capacity of up to 10,000 TEU vessels.