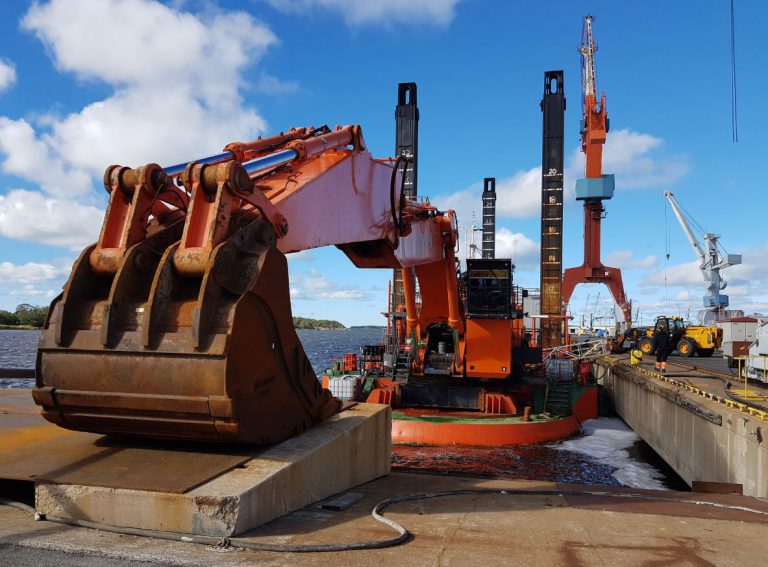 Dredging Today brings you an overview of the most popular stories from the past week (September 17 – 23, 2018).
IADC Dredging in Figures 2017 Available
The International Association of Dredging Companies (IADC) has just presented the 2017 edition of Dredging in Figures, an annual review of the global dredging market including the international dredging industry's revenue.
Van Oord Kicks Off Anaklia Port Development Works
An official ceremony dedicated to launching of the Anaklia Deep Sea Port marine construction works took place on September 16, the Ministry of Economy and Sustainable Development of Georgia said in their latest release.
USACE Conducts Post-Hurricane Florence Survey of the Myrtle Beach
The U.S. Army Corps of Engineers, Charleston District, is conducting surveys of Myrtle Beach to determine if there was any sand loss or movement from the Florence.
Wasa Dredging Purchases New Backhoe Dredger
Wasa Dredging, a Finnish marine offshore and inland water construction company, has purchased a new backhoe to join their fleet as the fourth of Wasa Dredging backhoe dredgers.
GPA Executive Director Delivers State of the Port Address
At the Savannah State of the Port event yesterday, GPA Executive Director Griff Lynch presented details of GPA's 10-year, $2.5 billion plan to expand the capacity of the nation's fastest growing terminal from 5.5 million twenty-foot equivalent unit containers (TEUs) to 8 million.