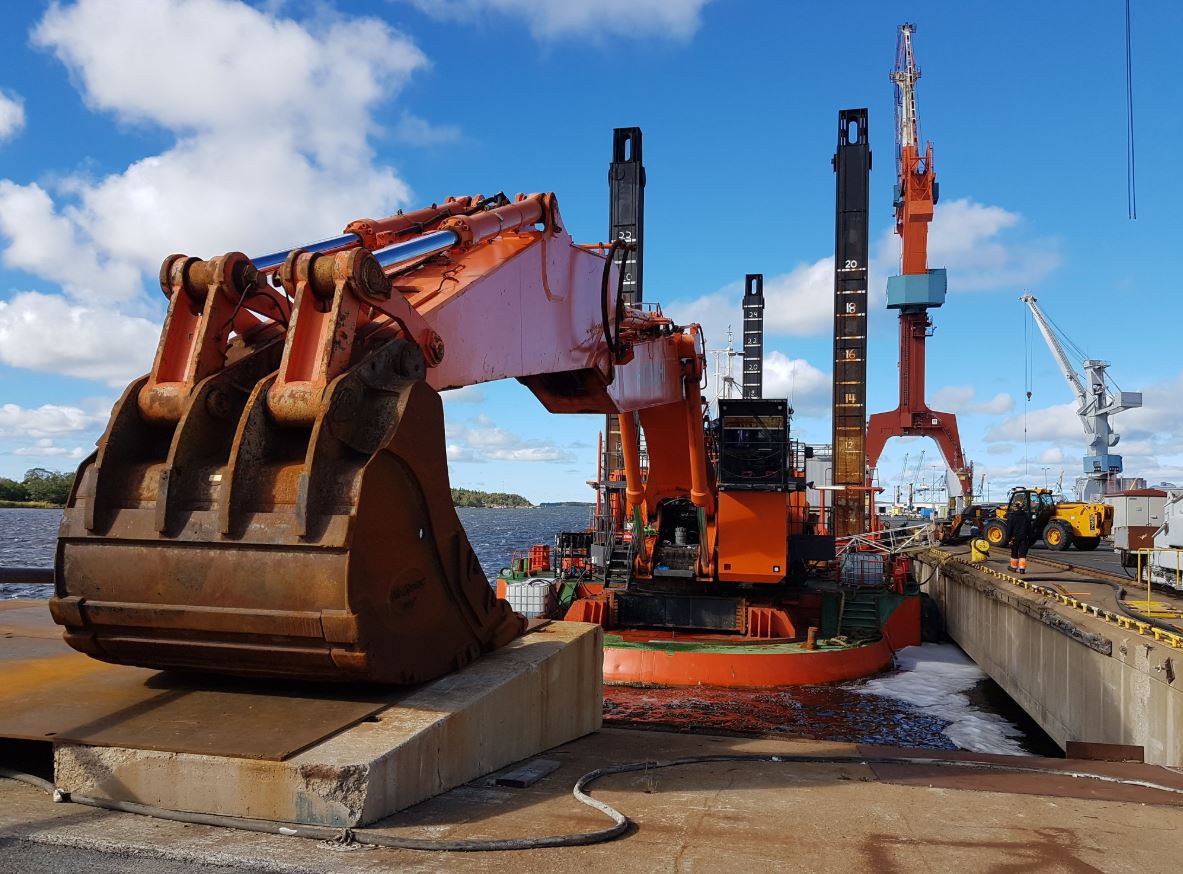 Wasa Dredging, a Finnish marine offshore and inland water construction company, has purchased a new backhoe to join their fleet as the fourth of Wasa Dredging backhoe dredgers. 
The new backhoe, named 'Harald', is equipped with an 250 ton EX2500 excavator from Hitachi, the company said in their latest announcement.
This new piece of equipment arrived to Rauma, Finland, from Norway last week and is now undergoing maintenance works.
According to Wasa, the first project for 'Harald' will be the Kokkola Harbor and Fairway Deepening Project.
Later this winter, the dredger will be refurbished to meet the Wasa standards.
Photo: Image source: Wasa