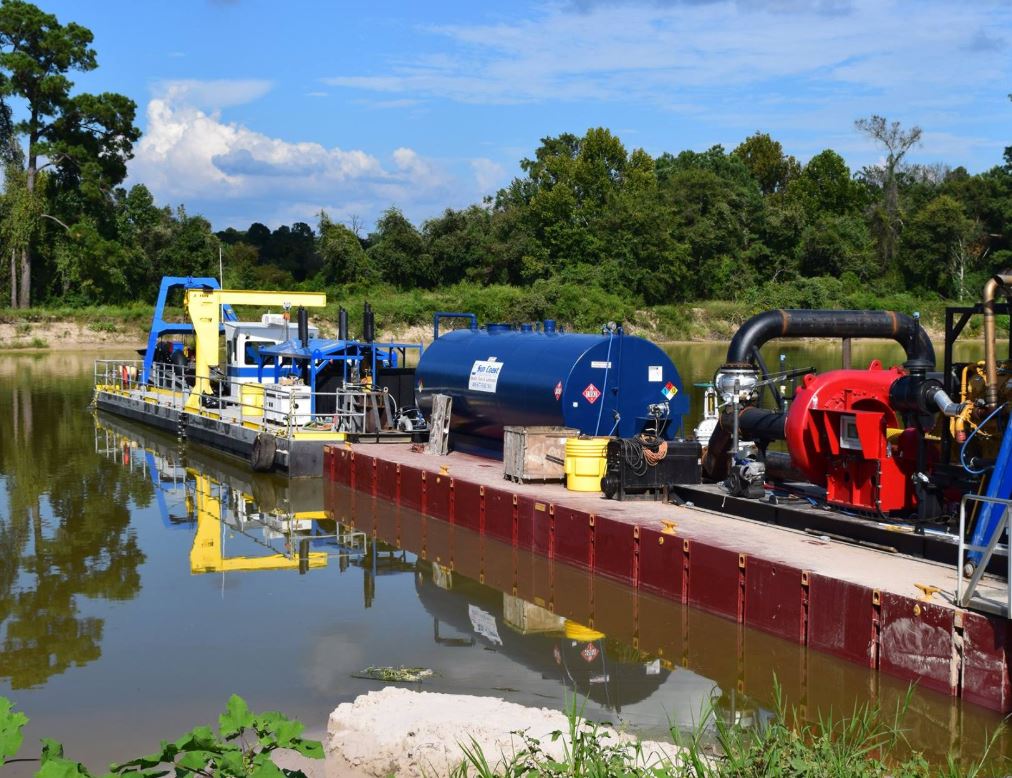 The U.S. Army Corps of Engineers, Galveston District, has just released a couple of photos of the FEMA funded emergency dredging operation in the West Fork of the San Jacinto River.
"We faced some recent delays due to weather and dredge assembly but the dredge is on station and is now removing debris to help reduce flood risks," said Alton Meyer, a USACE Galveston District professional engineer and project administrative contracting officer.
Meyer also added that the dredge, one of two scheduled to operate, weighs approximately 27 tons, will be in the river 24 hours per day until early May of 2019.
Over 4.5 miles of high density polyethylene pipeline measuring 24 inches in diameter is in position and will help move over 1.8 million cubic years of sediment and debris.
According to Meyer, two placement sites are fully staged where booster pumps will pull material from the dredge and through the miles of pipeline.
The FEMA-funded project covers about two miles of the West Fork of the San Jacinto River near the West Lake Houston Parkway and Lake Houston. FEMA guidelines limit the operation to restoring the area to pre-Harvey conditions.
In April, Corps surveying and subsequent modeling began to determine sediment to be removed within the West Fork after FEMA responded to a State of Texas request under the Stafford Disaster Relief and Emergency Act of 1988.