DEME Introduces Patania II
Global Sea Mineral Resources (GSR), DEME's subsidiary specialised in deep sea harvesting, has introduced the nodule collector 'Patania II'.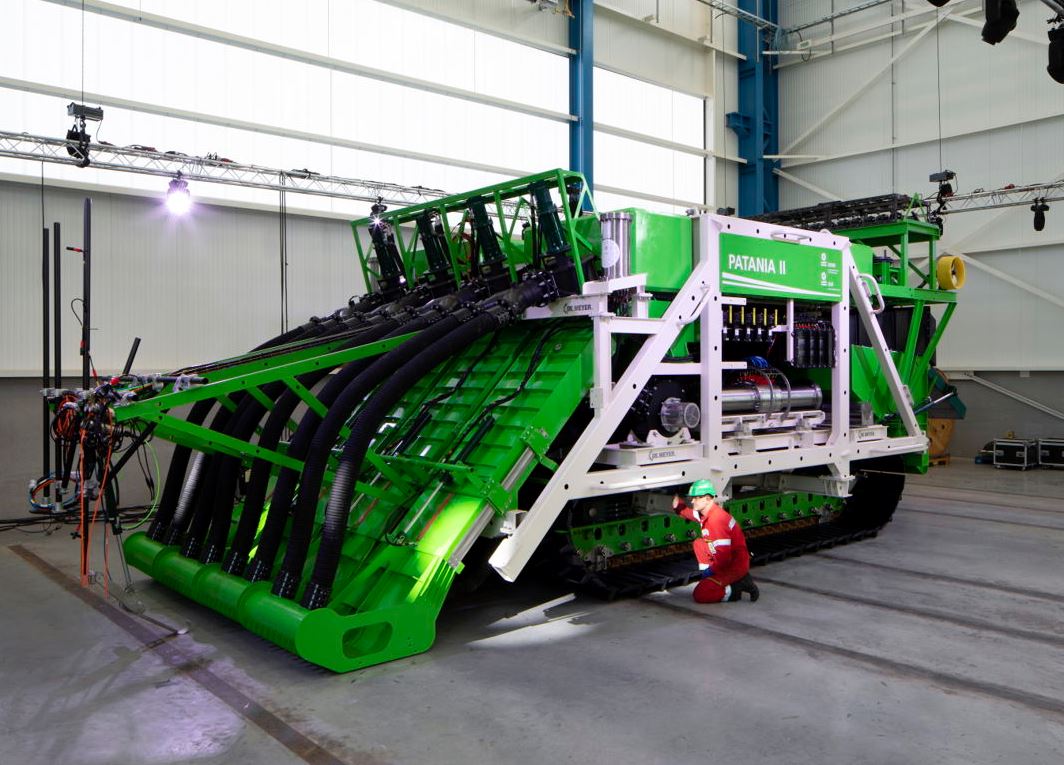 The pre-protoype is the successor of the tracked soil testing device 'Patania I', which was successfully tested during a 2017 expedition in the Central Pacific Ocean.
The 'Patania II' integrates the track design of the first 'Patania' prototype with a suction head to collect polymetallic nodules from the seabed.
In 2019 the nodule collector will embark on its first expedition in the GSR and BGR (German) exploration areas, involving a test area of 0.1 km2. Back in 2013, the International Seabed Authority granted GSR a 15-year concession to explore 76,728 km² of seabed in the eastern part of the Clarion Clipperton Zone in the Central Pacific Ocean.
During the expedition the vehicle will temporarily store nodules harvested from the seabed in a hopper for data collection, and redeposit them in the test area.
According to an official statement, GSR will use the test data to validate the performance of the technology and to assess the environmental impact of the test operations.
'Patania II' has been developed by GSR in cooperation with the Belgian engineering company De Meyer, located in Temse, Belgium.