Dredging Underway at CocoCay in the Bahamas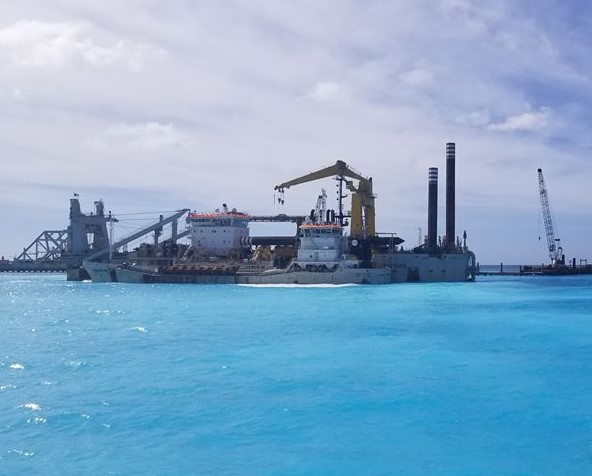 Royal Caribbean reported on its blog yesterday that Jan De Nul Group has begun dredging work at CocoCay in the Bahamas, signaling the start of a pivotal milestone in creating a pier for ships to dock.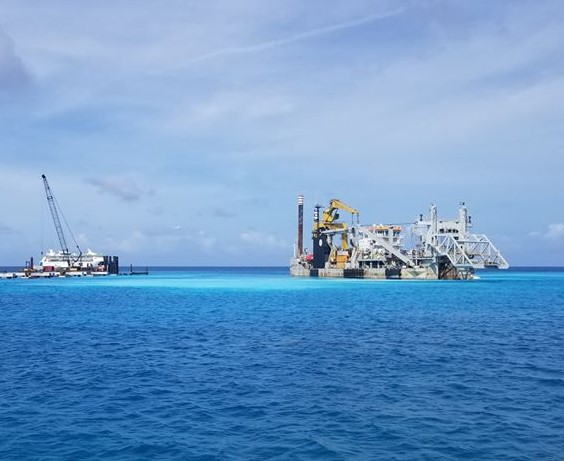 According to the company, the project includes dredging of the coral basin around the island and the installation of a pier in order to accommodate Royal Caribbean's Oasis Class ships, each capable of carrying over 6,000 passengers.
Dredging is a form of excavation carried out underwater to provide a waterway for cruise ships to access the pier that is under construction, the company reported. Once the new pier and dredging are complete, Royal Caribbean's cruise ships can visit CocoCay by docking instead of tendering.
Royal Caribbean International CEO, Michael Bayley recently commented that the dredging and new pier works ,which is being added to CocoCay, have suffered a few construction delays, but will be complete, "by the end of December".