Jan De Nul Signs Guayaquil Port Deal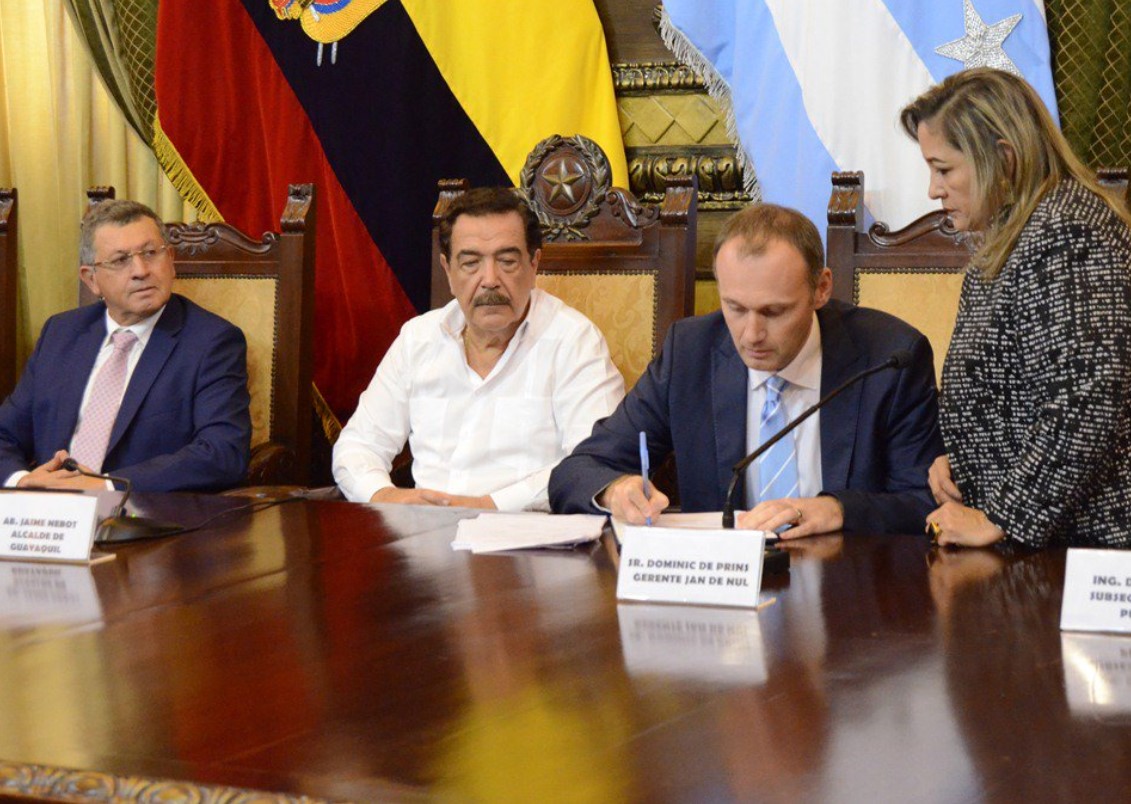 The Municipality of Guayaquil and Jan De Nul Group have just signed the concession agreement for the deepening and maintenance of the 95 kilometer long access channel to the port of Guayaquil.
The contract was awarded on 5 October 2018 and the official signing ceremony took place yesterday, at the Municipality of Guayaquil.
"This new challenge will firmly position Jan De Nul Group along the Pacific coast of Latin America," said Jan Neckebroeck, Area Manager Latin America at Jan De Nul Group. "We are proud to be part of this contract, giving Guayaquil Port Terminals the boost to compete with the most modern terminals in neighboring countries, offering competitive logistic solutions to the benefit of the Ecuadorian economy and its population."
Under this agreement, Jan De Nul Group will finance the capital dredging works to deepen the existing access channel guaranteeing a new authorized draught of 12.5 m, as well as to deepen the Guayas River to an authorized draught of 7.5 m.
Jan De Nul will also remove the rock in the offshore section of the channel, the famous bottleneck known as 'Los Goles'. Meanwhile, a modern Vessel Traffic Service system and toll collection system also need to be installed.
For the dredging works, three modern medium-sized Trailing Suction Hopper Dredgers and one large self-propelled Cutter Suction Dredger will be mobilized. For the capital dredging works, an estimated volume of 25 million m³ is to be dredged.
The capital dredging works in the maritime channel will be executed in less than 12 months. The dredging of the Guayas River will be completed within three years.
After the capital works are concluded, Jan De Nul Group will operate and maintain the channel under a 25-year performance based concession contract. The deepening and maintenance of the system will be financed by Jan De Nul Group and recuperated by tolls.