Jan De Nul PHOTO Update: Bartolomeu Dias Busy at Texel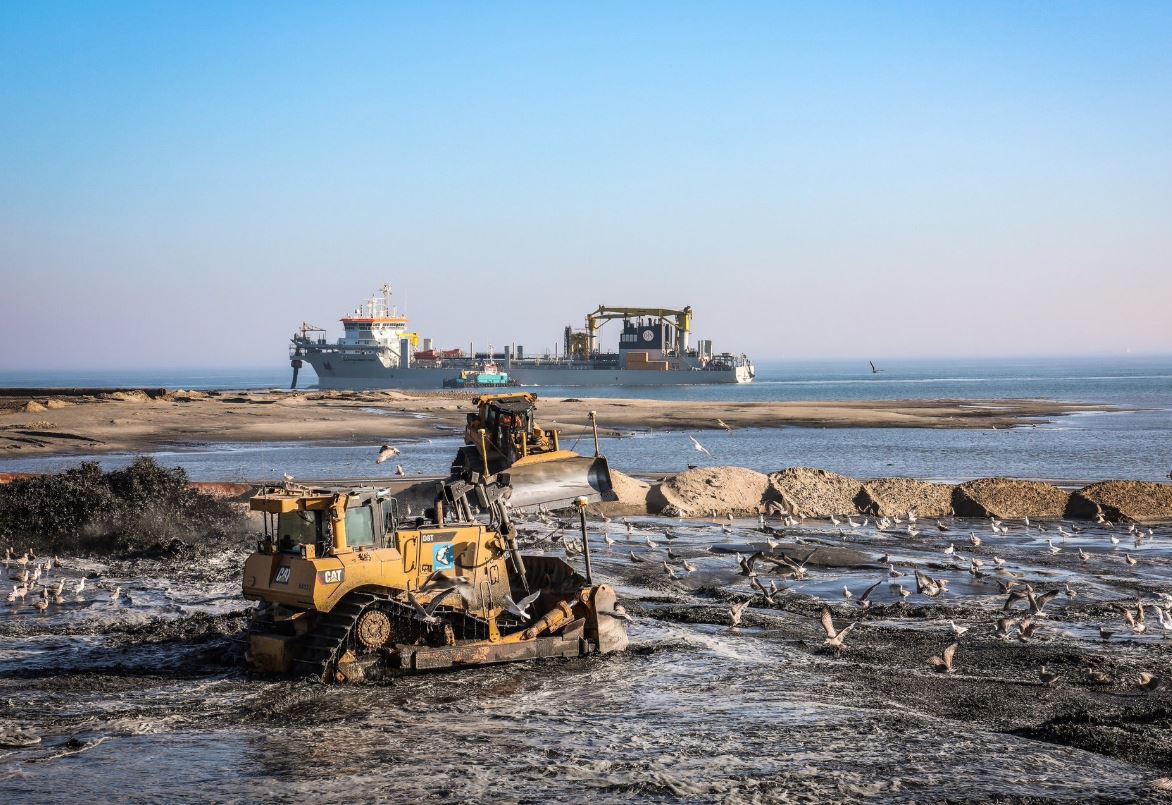 Jan De Nul has just released this beautiful photo of their trailing suction hopper dredger (TSHD) Bartolomeu Dias, taken during the Prince Hendrik Sand Dike reinforcement project at Texel, the Netherlands.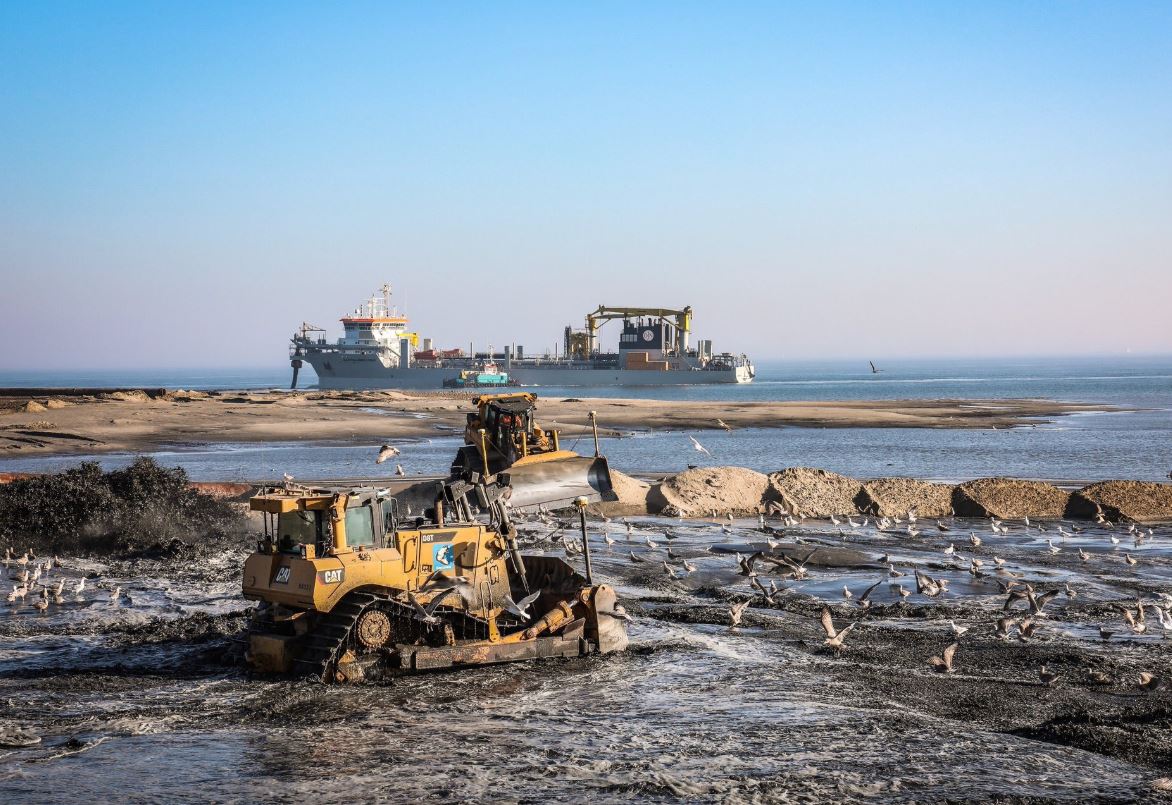 According to the company's latest announcement, the TSHD recently pumped ashore the last portion of sand, completing the goal – a total of 5 million m³ of material.
The island expansion is created in the Wadden Sea within the Natura 2000 area. The result will be a diverse area with dunes, a beach, a lagoon with tidal flats, mudflats and saltmarshes, a sheltered water area and high water refuges.
The new territory will offer a new habitat to a large number of animal species that are typical of the Wadden area: grey and common seals, birds such as eider ducks, avocets, ringed plovers, Kentish plovers, oystercatchers, shelducks and red knots.
Reclaiming new territory covering 400 football pitches
The project has two main goals: it will create a future-proof water barrier in the form of dunes and it will improve the ecological value ​​of the Wadden Sea, said Jan De Nul.
This has been made possible thanks to the unique cooperation between and the financial contribution of the Water Board 'Hoogheemraadschap Hollands Noordkwartier', the province of North-Holland, the Ministry of infrastructure, Public Works and Water Management, the municipality of Texel and the Wadden Fund.