New Investment Announced for Main Wharf North Berth
Nelson City Council and Tasman District Council owned Port Nelson Ltd have announced a further significant capital expenditure commitment with around $29 million to be spent in the next 12- 18 months on the redevelopment of the Main Wharf North berth and the purchase of a new Damen harbor tug.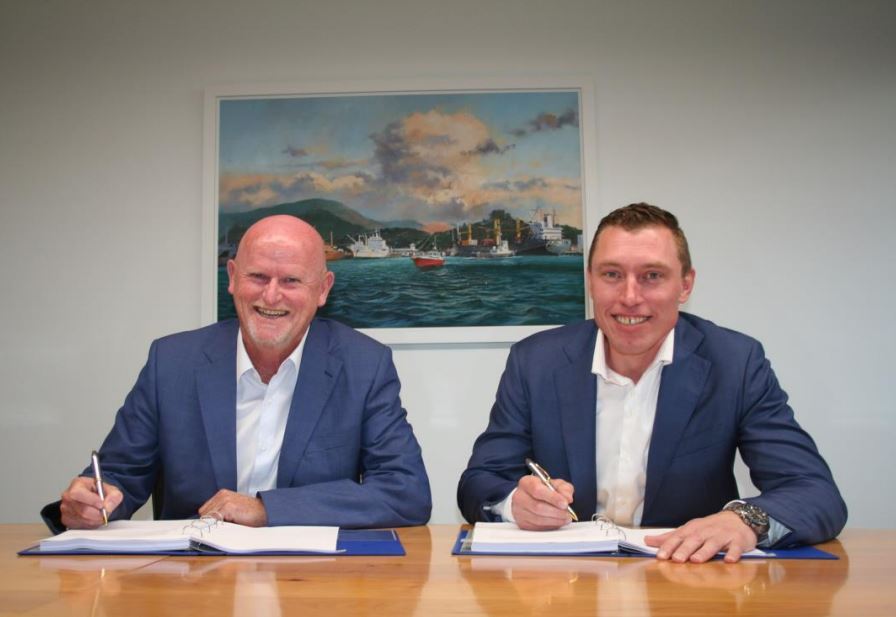 Port Nelson Chairman, Phil Lough, announced the new expenditure today, emphasizing that it was a significant endorsement of the health of the region's economy and would help to ensure Port Nelson could meet the demands of larger vessels calling at the port as well as improving earthquake resilience for the region.
Commenting the latest news, Lough said: "This Main Wharf North project will complete a rebuild program that commenced in 1998 with the building of a 120-meter length of Main Wharf South, to which a further 60 meters was added in 2008."
A further 100 meters of wharf, the majority of which is almost 100 years old, will be rebuilt to a strength of 100 tonnes axle load which will then give Port Nelson a full heavy-duty berth of 280 meters in length.
Planning work on the wharf development is likely to begin in early 2019 with contractors likely to be on site around July 2019 to commence groundworks and the project due for completion in mid 2020.
The purchase of the new – still to be named – Damen 2411 tug follows on from the purchase of the 52- tonne bollard pull tug Toia which arrived in Nelson in September of 2016.