Doha Port Dredging Kicks Off
The Doha Port Dredging Project is officially underway, the Qatar Government's Ministry of Transport and Communications (MOTC) said in their latest release.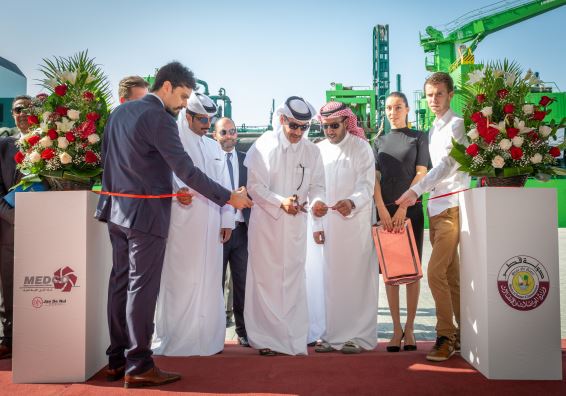 Through this project, MOTC aims to boost Doha Port's capacity to be able to accommodate the largest cruise ships in the future, helping to position the city among world's top cruise ship tourism destinations.
Commenting the latest announcement, Sheikh Mohamed bin Khalid Al Thani, Director of Technical Affairs, MOTC, said: "Dredging deeper in the Doha Port's watercourse will qualify it to become a tourist destination that is able to accommodate giant cruise ships. These development works will generate significant economic returns to companies, hotels, restaurants, retailing and service sectors as well as the tourist landmarks of Qatar."
He also added that this project "contributes to the Qatar National Vision 2030 and assists in achieving the goals of the Qatar National Tourism Sector Strategy 2018-2023 that aims to place Qatar among the world's best tourism locations."
As Dredging Today earlier reported, MOTC awarded the dredging and expansion contract to a consortium that includes the Middle East Dredging Co. (MEDCO) and Jan De Nul, which will use two of the world's largest dredgers to clear up to 3.5 million cubic meters of material from the port's approach channel.