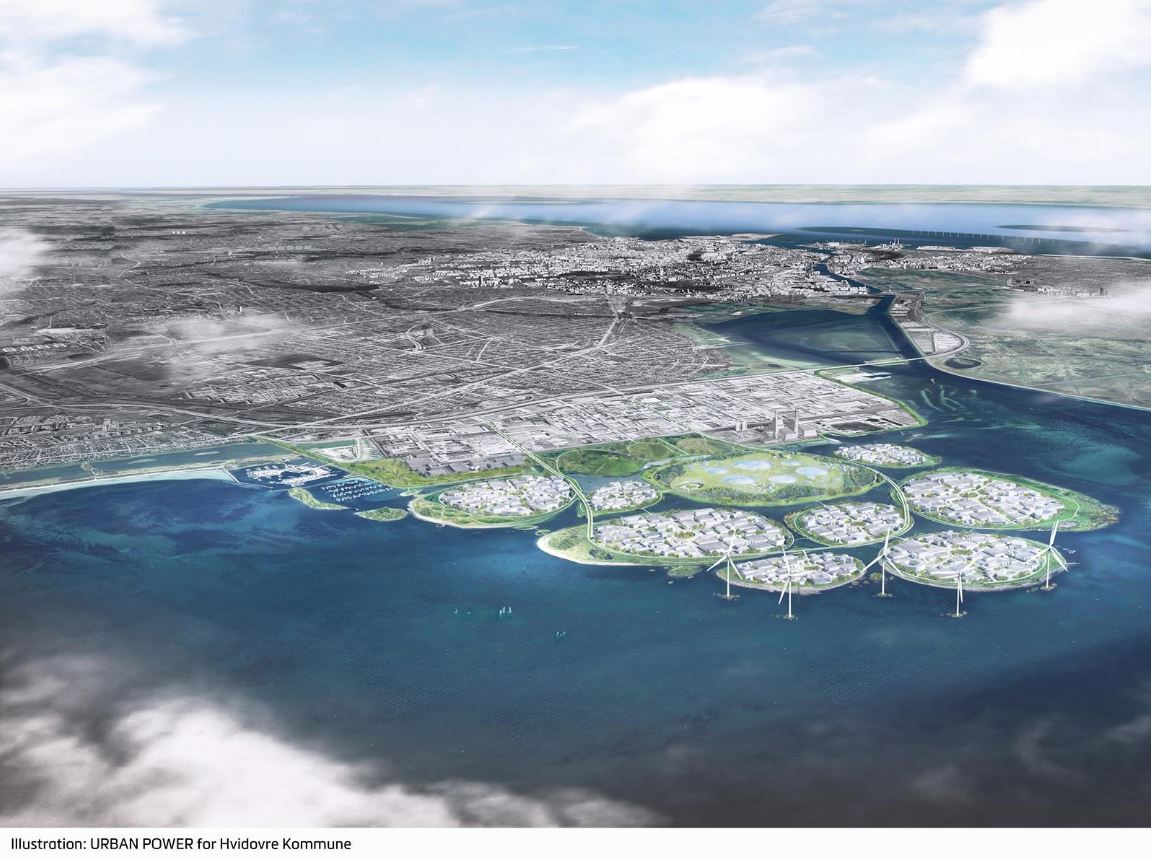 The Government of Denmark and Hvidovre Municipality yesterday revealed a plan to extend the City of Copenhagen by creating nine islands off its southern coast.
According to Interior Minister, Simon Emil Ammitzbøll-Bille, these new islands are designed to bolster the capital's attractiveness in the eyes of international businesses and could result in the creation of some 12,000 jobs.
The government said that the 'Holmene' project – which still requires parliamentary approval – would alleviate a shortage of land in the Danish capital by creating:
3.1 million square meters (33 million square feet) of new land;
Space for up to 380 new businesses;
700,000 square meters of nature;
17 kilometers of new coastline;
More than $8 billion (€7.2 billion) in economic activity.
Work on this capital development program could begin in 2022, allowing the first companies to begin operations by 2040. It is to be sited off the 450ha Avedøre Holme district, which was itself created by dredging in the 1960s.
Photo: Image source: Hvidovre Kommune