Damen: TSHD Jose Duarte Kicks Off Lisbon Job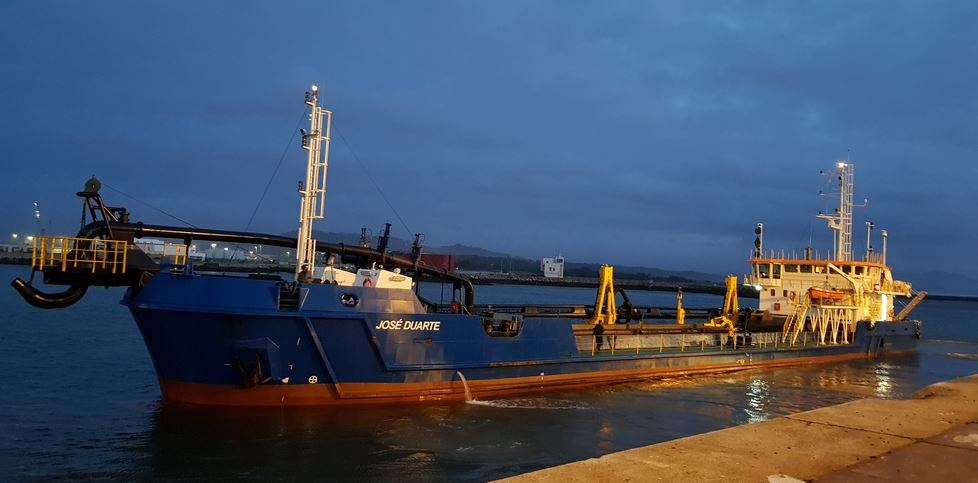 The trailing suction hopper dredger (TSHD) Jose Duarte, built in Portugal for a Portuguese dredging company by using Dutch dredging equipment, recently started its first job in Lisbon.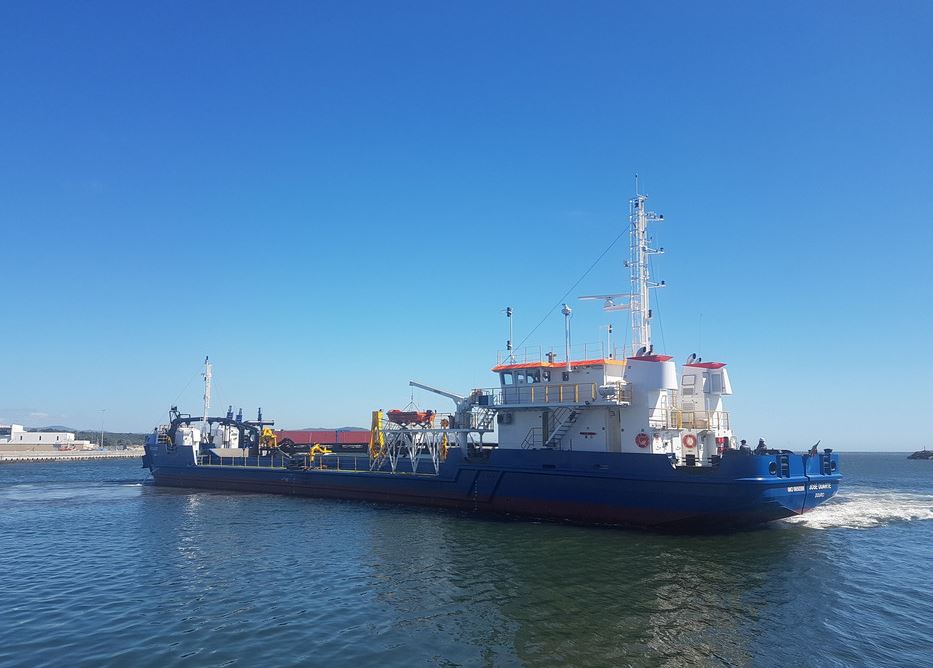 Portugal has a long coastline and a number of busy navigable rivers – an excellent backdrop for the dredging company Inersel.
"When Inersel required an addition to its fleet, its preference was to acquire it within its home country. As a result, the company formed a team with West-Sea, an all-round shipyard in the north of Portugal," said Damen.
"Carceller, an experienced naval architect located just across the Spanish border, carried out the design of the split hopper dredger. The dredging equipment was sourced from Damen Dredging Equipment in the Netherlands."
This successful international cooperation has resulted in the delivery of a 1,045m³ split hopper dredger, 73 meters long and with a beam of 11.4 meters. The hopper dredger has been fitted out with a Ø500 millimeter trailing suction pipe, which can work using various configurations. As the dredging depth can reach up to 40 meters, the trailing pipe can be lengthened and the gantries and winches relocated in the gangway to optimize performance for each dredging job.
The split hopper has been designed with a wide array of dredging assignments in mind. The in-board Damen dredge pump type BP5045MD can both deliver spoil to the hopper hold and empty the hold by pumping the cargo ashore via a bow coupling unit.
The hopper is fitted with two overflows to optimize the loading performance, and the loading process is monitored by dedicated dredging instrumentation.
The Jose Duarte began dredging as soon as she left the yard, on a maintenance job nearby. To boost her efficiency in maintenance jobs, she has a degassing system on board. That assignment plus some mining contracts near Lisbon have demonstrated the value that the Jose Duarte has on offer – a worthy addition to the Portuguese dredging fleet, Damen said.