PHOTO: Dredger McFarland on Its Way to Southwest Pass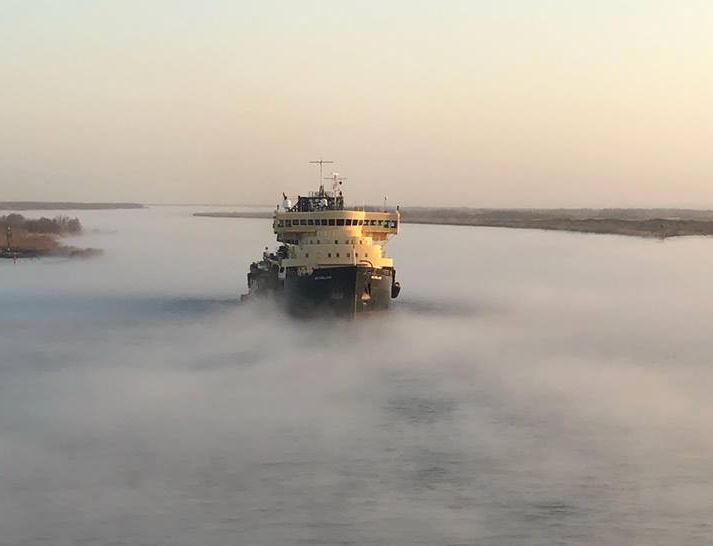 The U.S. Army Corps of Engineers Philadelphia District's medium hopper dredger McFarland has been activated and deployed to do emergency dredging in the Mississippi River's Southwest Pass, USACE said in its latest announcement.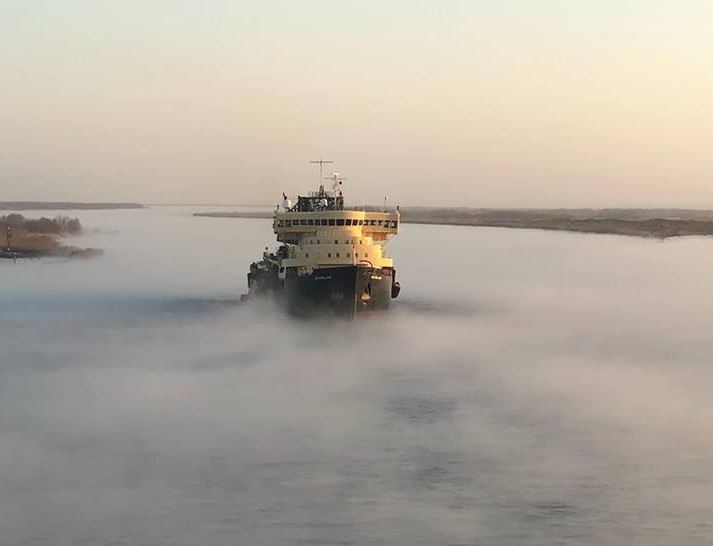 According to the release, the Mac will be conducting urgent dredging operations at the mouth of the Mississippi River in the following weeks.
The U.S. Army Corps of Engineers officials claim that maintaining a rock and marsh edge along the navigation route that runs through Southwest Pass is vital to the health of the navigation channel where almost 500 million tons of cargo gets transported each year.
Without this maintenance work, the river water slows down and dumps more sediment, increasing the need to dredge.
USACE has just published these beautiful photos of their dredger, taken in a thick fog along the Southwest Pass last week.