DPWH Kicks Off Manila Bay Dredging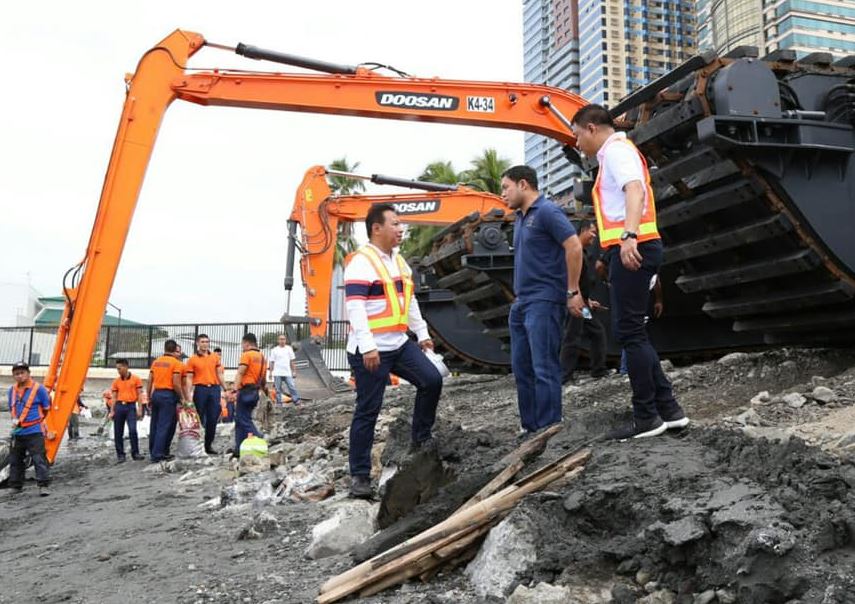 The Government of Philippines' Department of Public Works and Highways (DPWH) today officially started the Manila Bay dredging operations – from the Manila Yacht Club breakwater to the United States Embassy in Manila.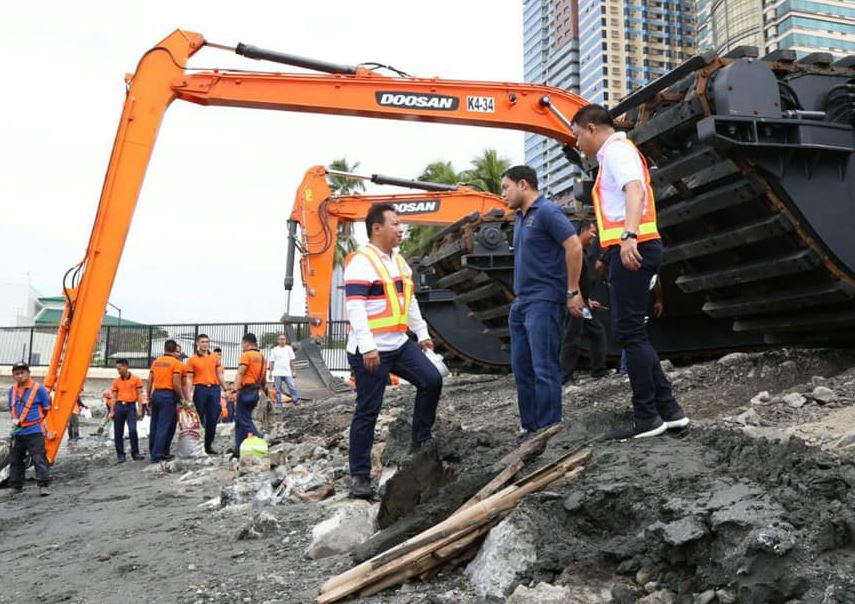 Under the project, approximately 225,000m³ of silt is set to be removed from the mentioned areas, the Philippine News Agency (PNA) reported today.
DPWH Secretary, Mark Villar, said that the heavy equipment composed of amphibious excavators, dumping scows, dump trucks, debris segregator, street sweepers and vacuum sewer jet cleaners are deployed in the area and other strategic locations for the cleanup operations.
This event marks the full-blast dredging within this critical section of Manila Bay. The Bureau of Equipment (BOE), Regional and District Engineering Offices in Metro Manila have deployed a total of 28 machines and 50 personnel to operate 16 hours a day, six days a week, said the secretary during the launching of the Manila dredging program.
"Excavation will be the major mechanism for the removal of the accumulated pollutants in Manila Bay. Through our hardworking crew and equipment fleet, we aim to de-silt within 150 meters from the shoreline of Manila Bay," Villar said.
DPWH-BOE Director, Toribio Noel Ilao, added that implementation of de-silting activities will be divided into five sectors, each ranging from 200m to 300m long, until the entire 1.5km is finished.
Each sector will be de-silted approximately within 90 to 120 days.