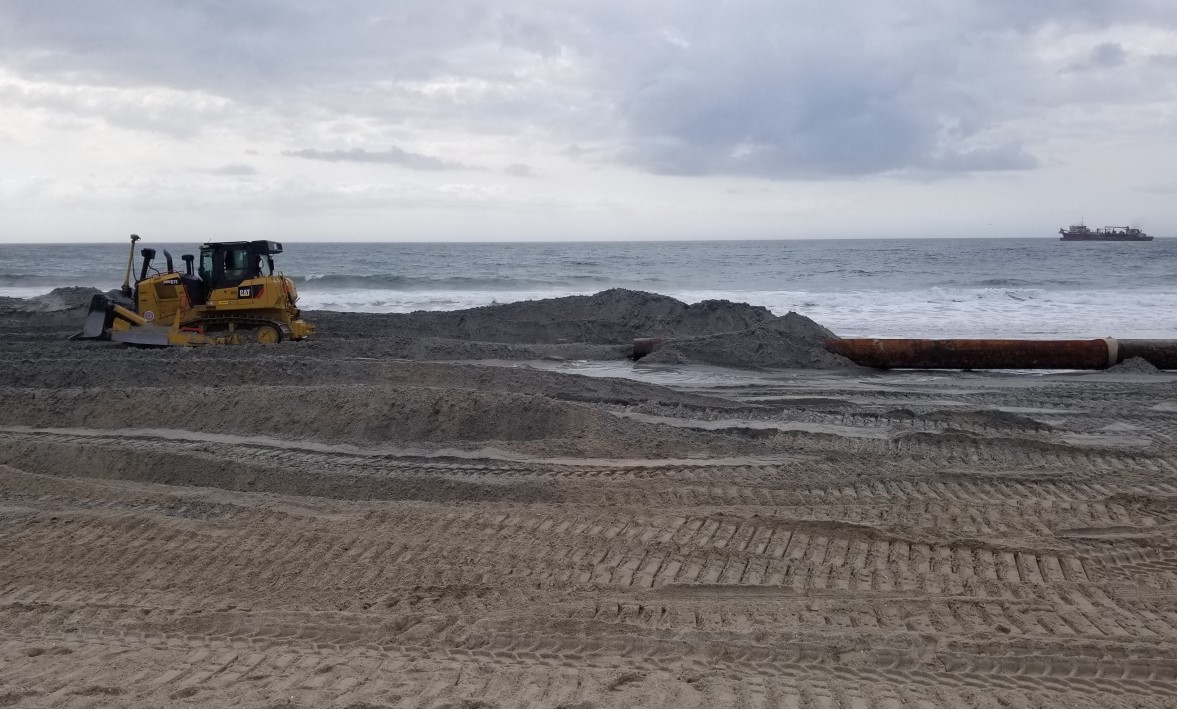 Great Lakes Dredge & Dock Company (GLDD) made some nice progress last weekend with the Post Florence Renourishment Project.
According to the Carteret County, GLDD has already completed ~1,000 linear feet of beach since the start of the works.
"The sand quality is excellent visually speaking. We have received a lot of questions regarding how the dune feature will be constructed and tied into the existing, scarped dune that characterized Bogue Banks after hurricane Florence," the County said.
The officials also added that the dredge Liberty Island arrived at the project site on Friday morning (3/8/19) from Charleston, S.C. underwent a series of mandatory inspections, and subsequently excavated, sailed, and delivered the first hopper load of sand to Reach 3 at roughly 4:15 pm.
They noted that the beach nourishment will first be progressing eastward off the 1st subline landing. Also, the second subline has been installed last Friday at Reach 2.
The Post Florence project will utilize 945,446 cubic yards of sand obtained from the Offshore Dredged Material Disposal Site (ODMDS) associated with Morehead City Federal Navigation Project.
Emerald Isle (EI), Indian Beach (IB), and the unincorporated area of Salter Path (SP) will receive 617,131 cy, 271,905 cy, and 56,410 cy, respectively along 5.2 miles of shorelines.
The Post Florence Project is scheduled to be completed by April 30, 2019.