Work on the Afsluitdijk Project Kicks Off Today
Dutch Minister of Infrastructure and Water Management, Cora van Nieuwenhuizen, today (April 1) marked the official start of works on the Afsluitdijk project.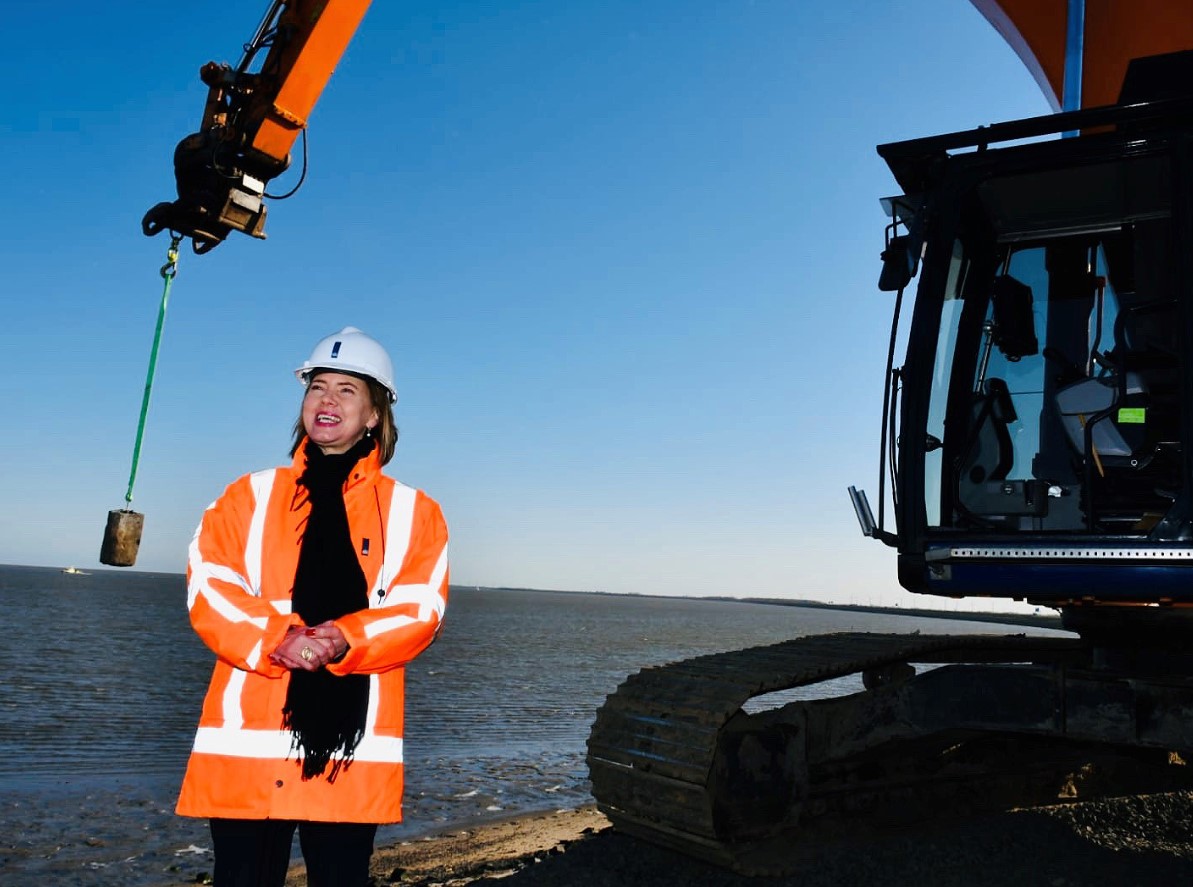 In the coming years, the Frisian side of the dyke will be reinforced to withstand a storm which happens once in every ten thousand years.
"For 87 years now, this iconic structure has protected a large part of our country from water. With this large-scale renovation, the Afsluitdijk will be ready for the future in four years," said Minister Van Nieuwenhuizen.
The Afsluitdijk will be covered with 75,000 newly designed sustainable concrete blocks. Due to the special shape of the blocks, less concrete is required than previously used material. That means a saving of 56% in CO2 emissions.
The concrete blocks will be placed on top of the basalt blocks used to construct the causeway almost 90 years ago.
Sustainable
The drainage complex at Den Oever (at the southeast end) will be expanded with new drainage locks and two large pumping stations. This will allow more of the water that enters the IJsselmeer from the River IJssel to be discharged into the Wadden Sea.
The pumping stations are energy efficient. The energy required is generated with 2.7 hectares of solar panels at Den Oever.
The drainage locks at Kornwerderzand will receive a flood barrier that will protect the locks against turbulent weather. In order to restore the connection between the Wadden Sea and the IJsselmeer for migratory fish, a fish migration river will be constructed by 'The New Afsluitdijk'.
The Afsluitdijk project will be carried out by consortium Levvel (BAM, Van Oord, Rebel) and will be completed by the end of 2022.
After the work has been completed, Levvel will remain responsible for maintenance for a period of 25 years.