Himendhoo Dredging Deal for MTCC
The Maldives Transport and Contracting Company Plc (MTCC) signed a $2.8 million contract for the Himendhoo Harbor Construction Project yesterday.
Permanent Secretary at the Ministry of Planning and Infrastructure, Zeeniya Ahmed Hameed, signed the agreement on behalf of the government and MTCC COO, Shahid Hussain Moosa, put his signature on behalf of the company.
Under the contract, construction of the 700 by 300 ft Himendhoo Harbor will include dredging of approximately 1.700m³ of material, along with construction of a 92 meter breakwater, 110 meters of revetment, a 372 meter quay wall, a ramp, a concrete bridge and interlocking pavements.
Last week, MTCC also signed a contract with the Maldives' Government to construct a quay wall at Ga. Kandhuhulhudhoo.
According to a company's official announcement, the construction will consist of a 414 meter quay wall, 40 meter breakwater, 100 meter rock revetment and one ramp.
The project is estimated to cost $2.3 million.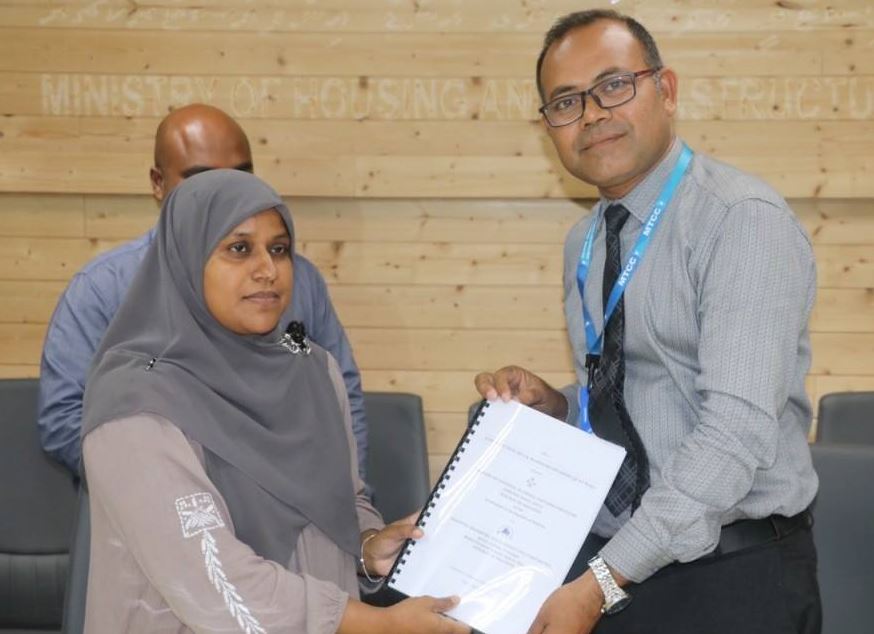 Related news
List of related news articles