Seabed Leveling Work at Newhaven Port Wraps Up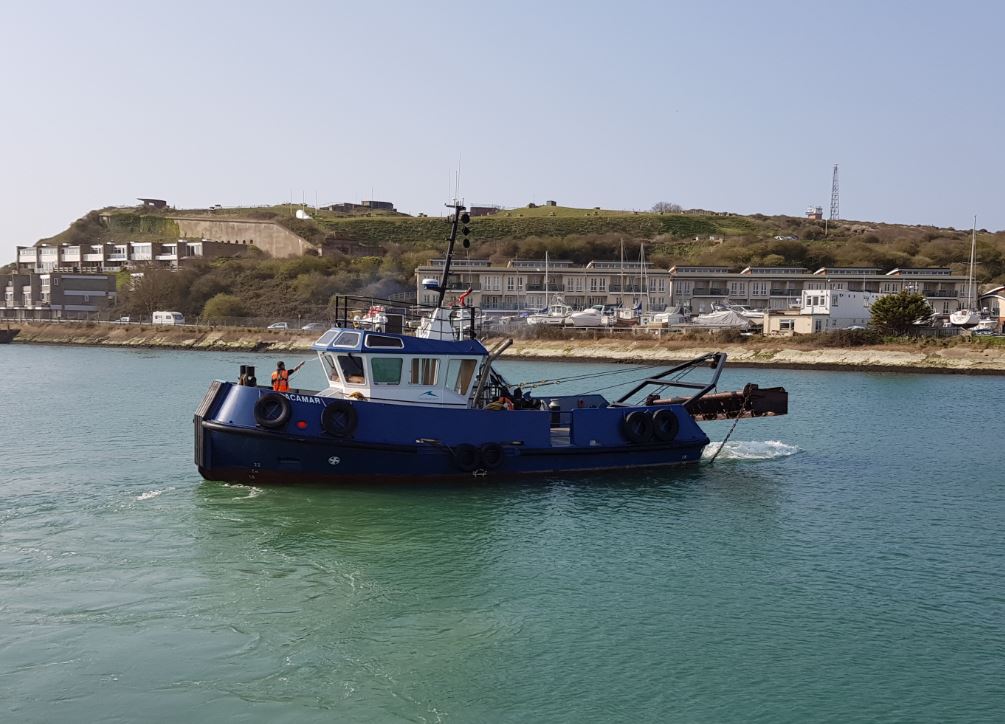 Tug Masters from Shoreham Port's Marine Team completed vital seabed leveling works in nearby Newhaven Port last week.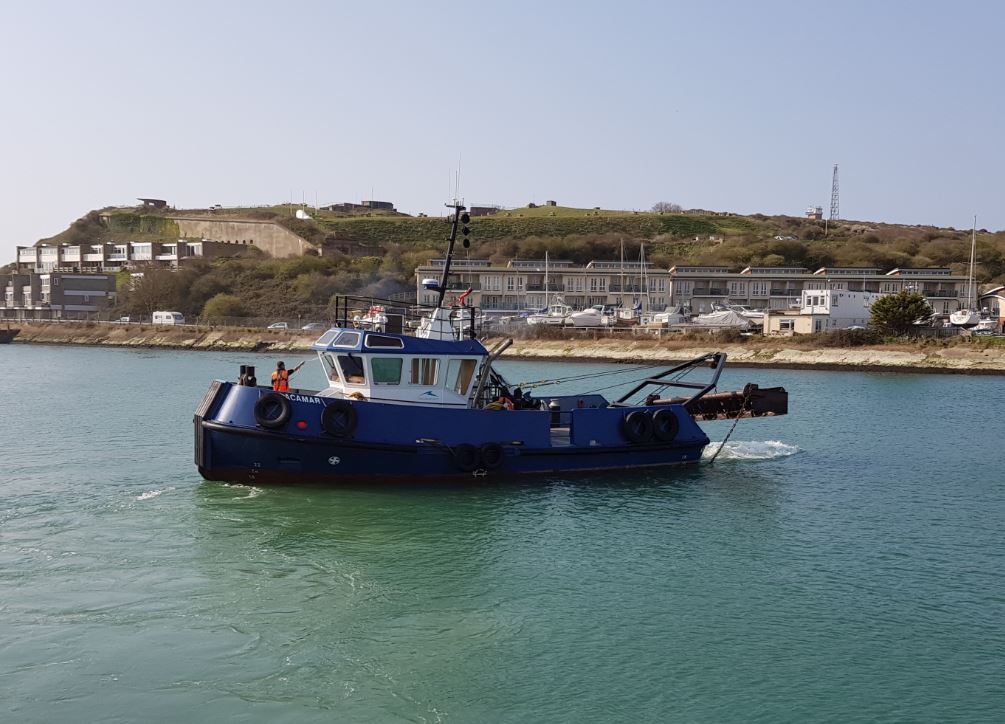 The work was wrapped up with Acamar – a new tug boat that arrived at the port in September 2018, fitted with a seven-tonne winch for plough-dredging.
Seabed leveling is a modern-day dredging technique used in ports and harbors, by which a plough is towed behind a tugboat along the seabed to level high spots and ridges, moving the material to nearby low spots.
"The plough is fitted with teeth to cut into the seabed material and is very efficient in moving materials such as clay, sand, silt and gravel over short distances. This work is essential to maintain level entrances and ensure that berths are kept at their chartered depths," said Shoreham Port in its latest release.
The plough has proven itself as an efficient dredging tool this week, with Tug Masters Darren Todman and Alex Davey completed bed levelling in Newhaven, which is sited at the mouth of the River Ouse in East Sussex.