Jan De Nul in Benin: Season's Goal Completed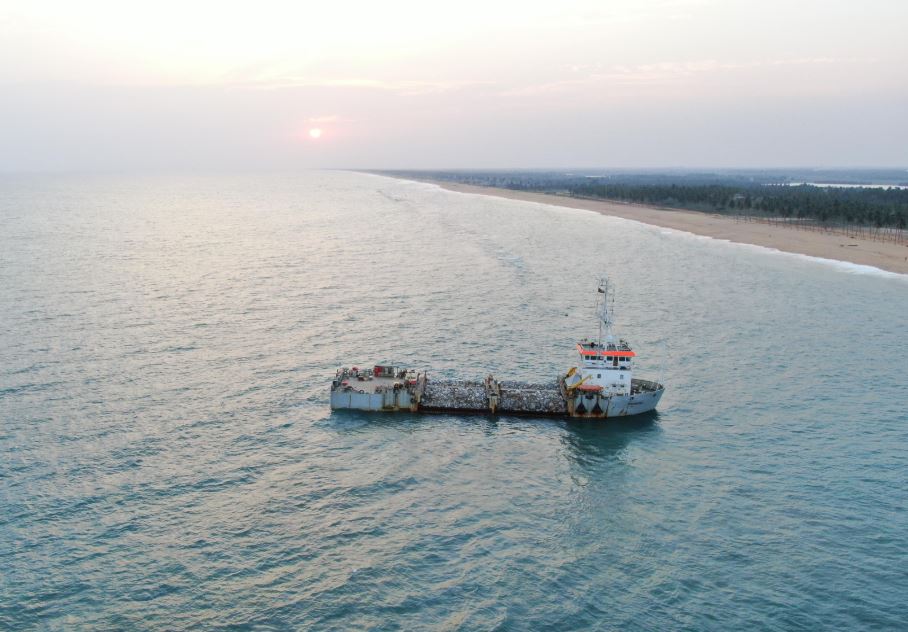 Jan De Nul has just released the latest update on their underwater breakwater project in Benin, saying that the season's goal was successfully completed.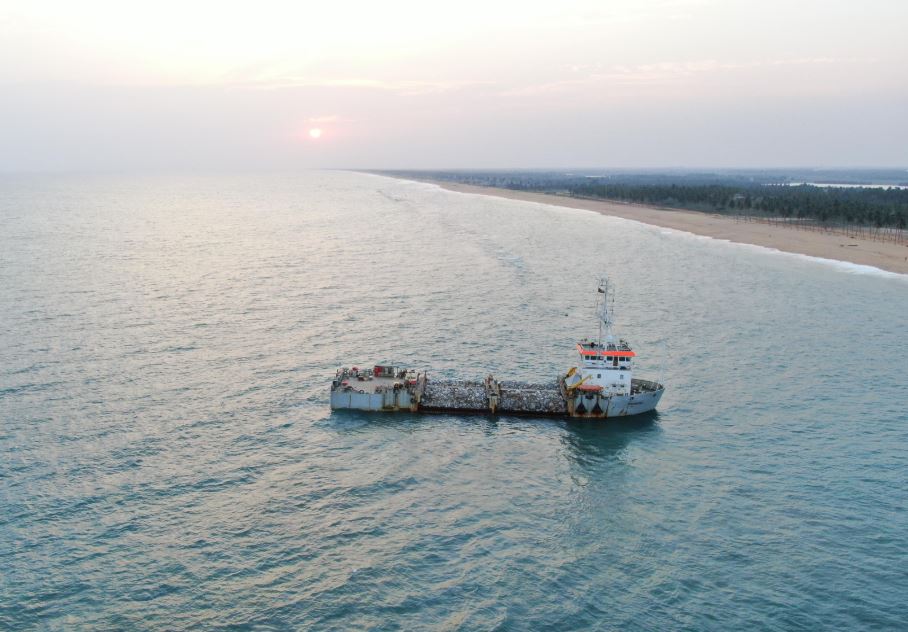 "Our vessel Pompei installed a total of 440,000 tonnes of rock in 132 days. Now getting ready for another 400,000 tonnes," said Jan De Nul in its announcement.
The stone installation works were kicked off in December 2018 in Avlékété.
During the first phase, a submerged dike of 2 kilometers will be installed. Another two rock installation campaigns of 2 kilometers each will follow, one in Avlékété and another in Djégbadji.
After the installation of the submerged dikes, Jan De Nul's trailing suction hopper dredgers (TSHDs) will reclaim sand to restore the affected beaches.
Works will be completed in 2021.
Background
The Beninese Ministry of Living Environment and Sustainable Development recently kicked off the coastal protection works near the mentioned coastal villages – part of the town called Ouidah.
At the beginning of 2018, the Ministry awarded Jan De Nul Group for its in-house developed design of a submerged dike installed off the coast to protect the coastline against the impact of the Atlantic Ocean.
Jan De Nul's design includes a submerged dike at about 150 meters off the coast. The dike has a wave damping effect, which means that the waves of the Atlantic Ocean are broken before they reach the coast.
A wave-free climate develops between the submerged dike and the coast. This will significantly reduce the impact on the beaches, as a result of which the sand will move less and the erosion will decrease.