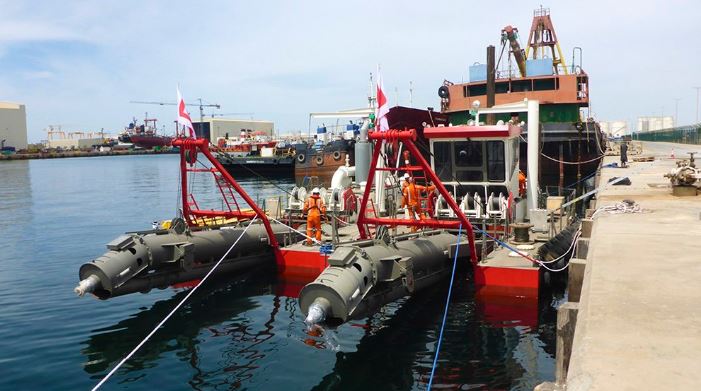 Following the February launch of their first IHC Beaver ever built in the Middle East, Royal IHC said in its latest announcement that two more dredgers officially hit the water last week in the United Arab Emirates.
"The project is managed by a local team from the IHC entity in Dubai and supported by the various specialist in Kinderdijk, hence IHC quality can be guaranteed," said Mark Veltman, Production Manager IHC Middle East, exclusively for Dredging Today.
The first IHC Beaver will be transported to the customer at end of this month.
"The second and third are currently being commissioned and tested, expected to be ready during next month. Completion date of the fourth and fifth is scheduled for the beginning of June," added Veltman.
The IHC Beaver cutter suction dredgers – equipped with state-of-the-art technology – are reliable, fuel efficient, has low maintenance costs and is extremely productive at all dredging depths.
To date, Royal IHC has supplied more than 800 of these standard cutter suction dredgers worldwide.
Related news
List of related news articles