Celebrating the Phase One of the Quonochontaug Project
To acknowledge the completion of Phase one of the Quonochontaug salt marsh restoration and enhancement project, the Rhode Island Coastal Resources Management Council (CRMC) and project partners will be gathering for a celebration at the project site on Thursday, April 25.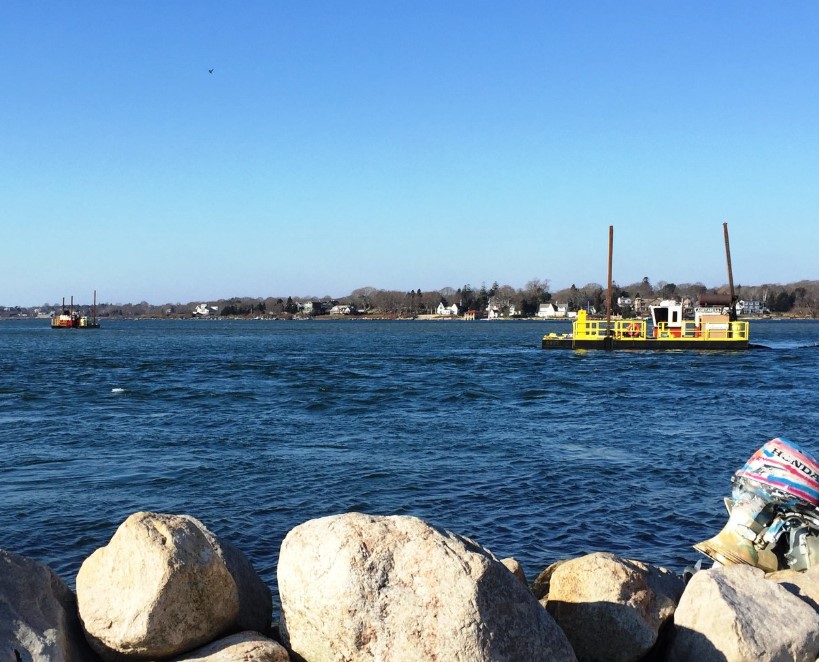 The CRMC, along with the Town of Charlestown, Save The Bay, Salt Ponds Coalition, US Fish and Wildlife Service Coastal Program, RI Department of Environmental Management, National Oceanic and Atmospheric Administration (NOAA) Fisheries, and contractor J. F. Brennan will be present.
The majority of funding for the $2 million project came from a NOAA coastal resilience grant.
The Town of Charlestown has contributed $450,000 to the effort, and the CRMC-administered R.I. Coastal and Estuarine Habitat Restoration Program and Trust Fund also dedicated $90,000 of funding from FY 2018, and $50,000 from the FY 2019 Trust Fund will go toward spring plantings, invasives management, grading adjustments, and creek excavation.
"This event gives us an opportunity to publicly acknowledge all of the many partners who made the first phase of the project possible, and to kick off the next phase," said Caitlin Chaffee, policy analyst and Quonnie project manager for the CRMC.
The project at Quonochontaug is similar in scope to the one completed at Ninigret: approximately 30 acres of heavily degraded salt marsh was restored and elevated through sediment placement and native marsh grasses will be planted this spring to help nature along in revegetating the restored areas.
A portion of the pond that was dredged to obtain the sediment for the project is expected to be colonized by eelgrass, a submerged plant that also provides important habitat.