Great Lakes Dredge Completes Carteret County Pumping Operations
Great Lakes Dredge & Dock's hopper dredge Liberty Island yesterday delivered the last load of sand to eastern Emerald Isle, marking the completion of dredging/pumping activities for Phase I of the post-Florence Renourishment Project.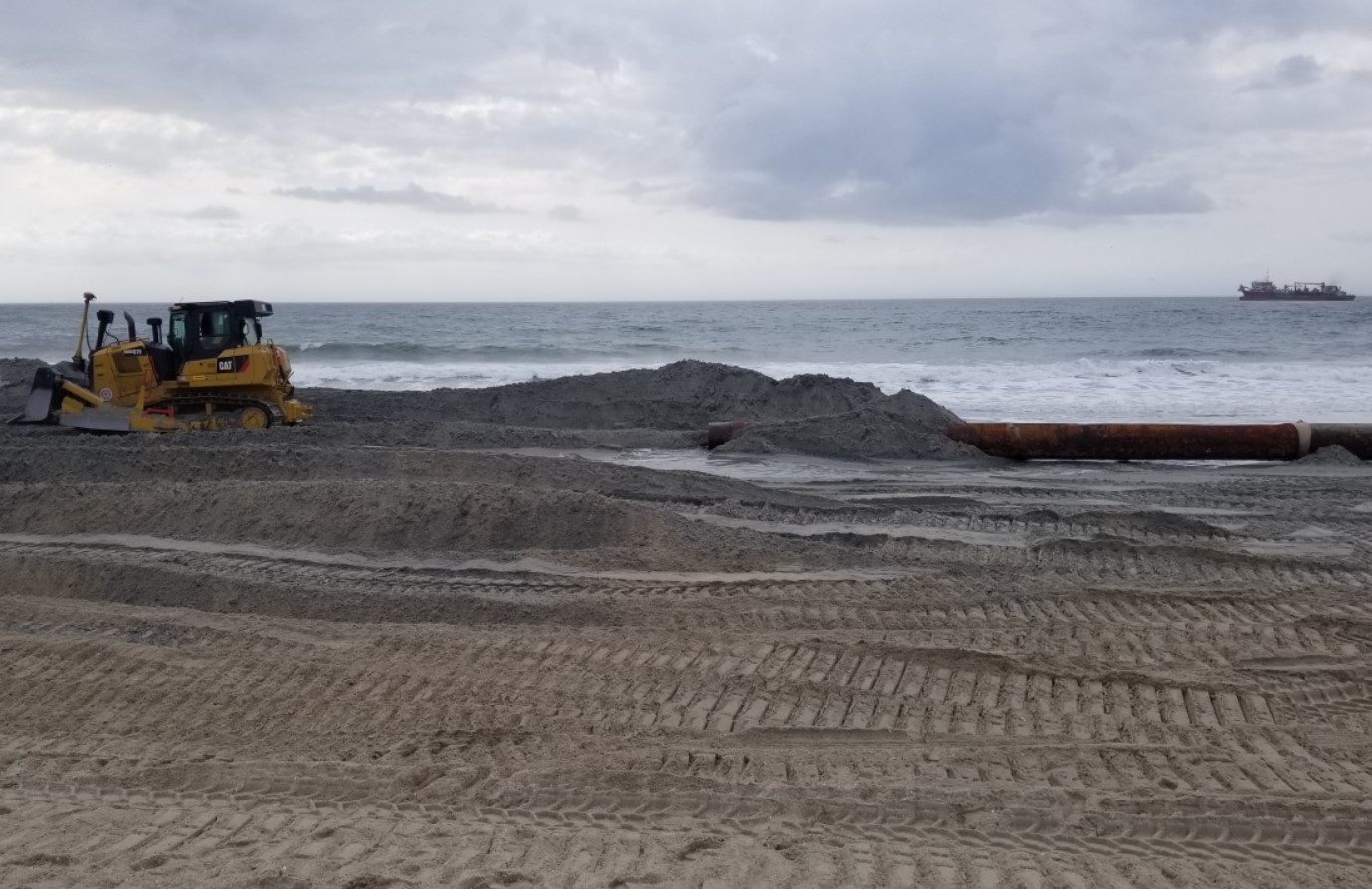 Following the completion of the works, GLDD' dredge Liberty Island departed the site yesterday afternoon for her next project.
The project started on March 8th with the Liberty Island dredging sand from the authorized borrow site of the ODMDS, located a couple to a few miles offshore near Beaufort Inlet.
According to the Carteret County Shore Protection Office, the Liberty Island completed Reaches 3 (Indian Beach East/Salter Path) and 2 (Indian Beach West) delivering 158,263 cubic yards (cy) of sand and 192,428 cy to these reaches, respectively (350,691 cy total).
Reach 1 (Emerald Isle east) was initiated on March 29th and completed on April 25th.
The Liberty Island was accompanied by the Ellis Island during the time period of April 8th to the 18th to help complete the project.
The County also added that the precise cubic yardage number for Reach 1 is not known, but it was tracking very close to the initial design of 617,131 cy.
The demobilization process is already in full swing and the submerged pipelines at 8th and 18th Street will be removed this weekend.