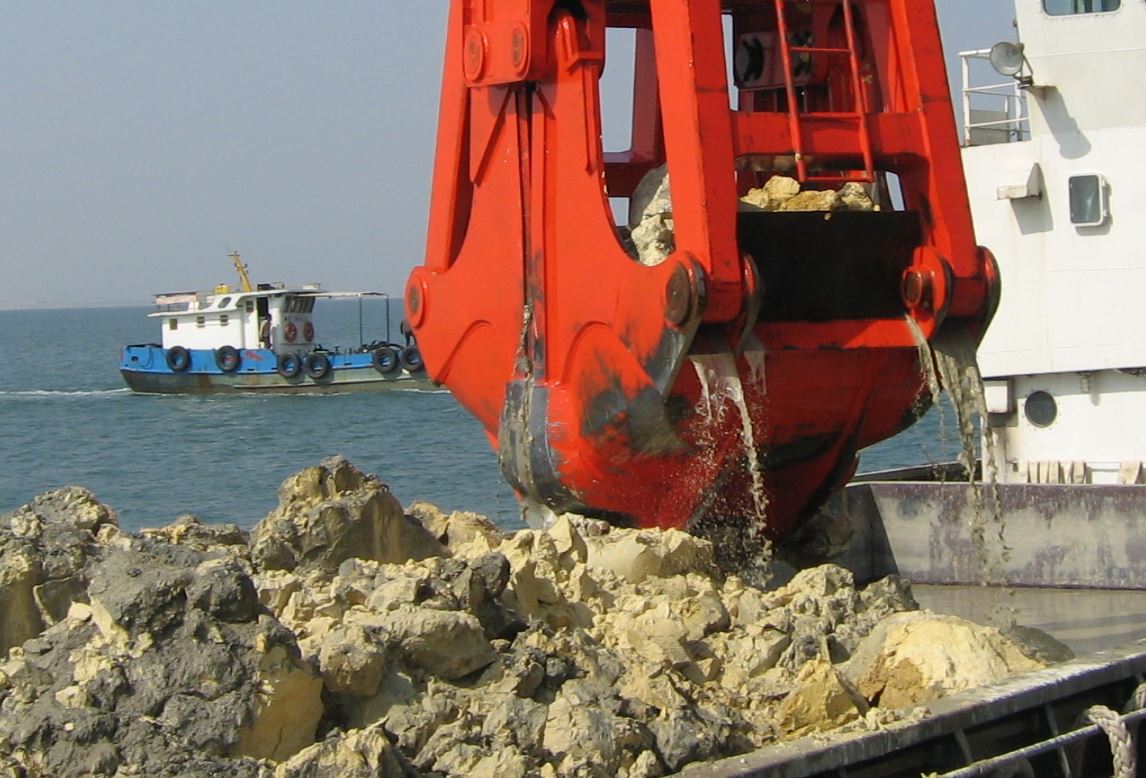 The Maritime and Port Authority of Singapore (MPA) has just released the latest update on the dredging operations in the vicinity of Sultan Shoal Lighthouse, located on the island of Selat Jurong, in the Western Anchorage of Singapore. 
According to MPA's notice, the dredging works in this area are set to continue until November 6, 2019.
Dredging operations will be carried out by grab dredgers, supported by hopper barges and pusher tugs.
The grab dredgers will be held in position by spud systems within the working area, said MPA.
The safety zone is a circular area of 250 meter radius, centered at the dredger.
A safety boat will be deployed to warn other crafts in the vicinity of the working area.
Photo: Image source: qifangrab.cc