PHOTO Update: Dredger Murden Busy in Ocean City Inlet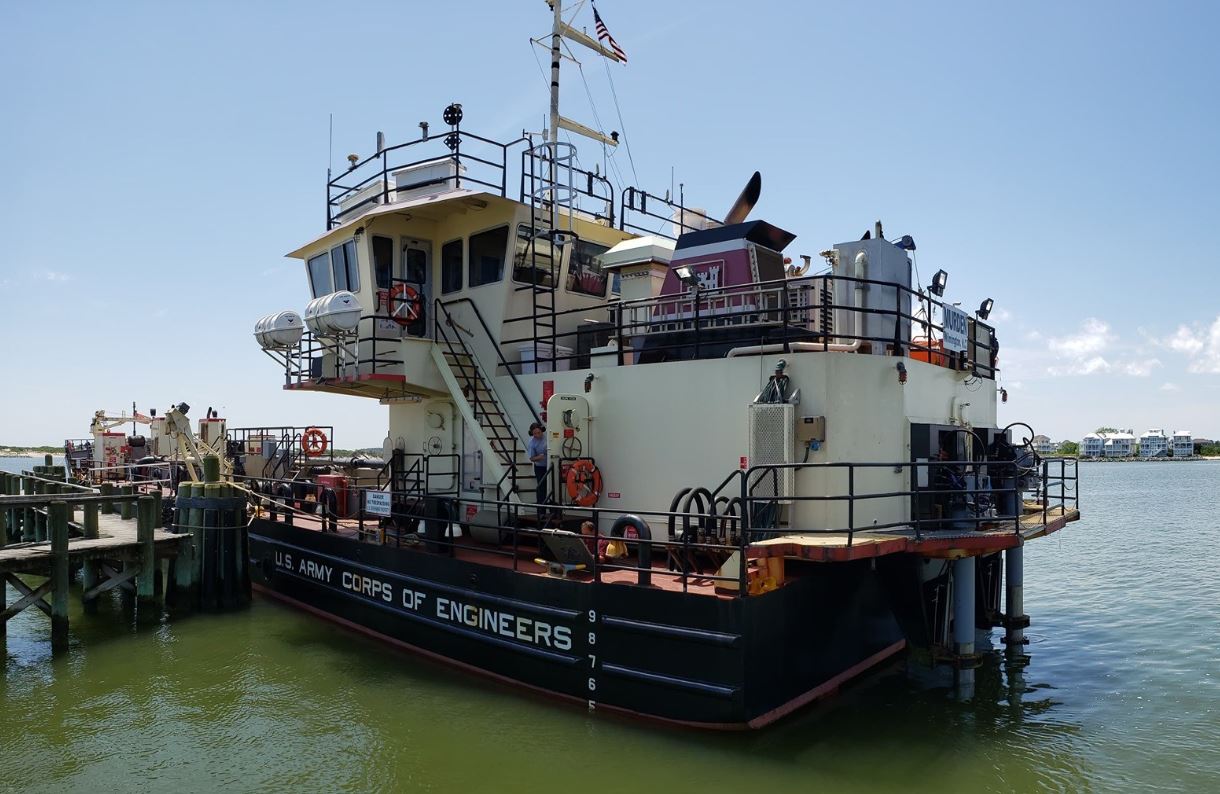 The split hull dredger Murden is currently very busy working in and around Ocean City Inlet as part of the Assateague Island Restoration project, conducted in partnership with the Assateague Island National Seashore, the U.S. Army Corps of Engineers' Baltimore District said in its latest announcement.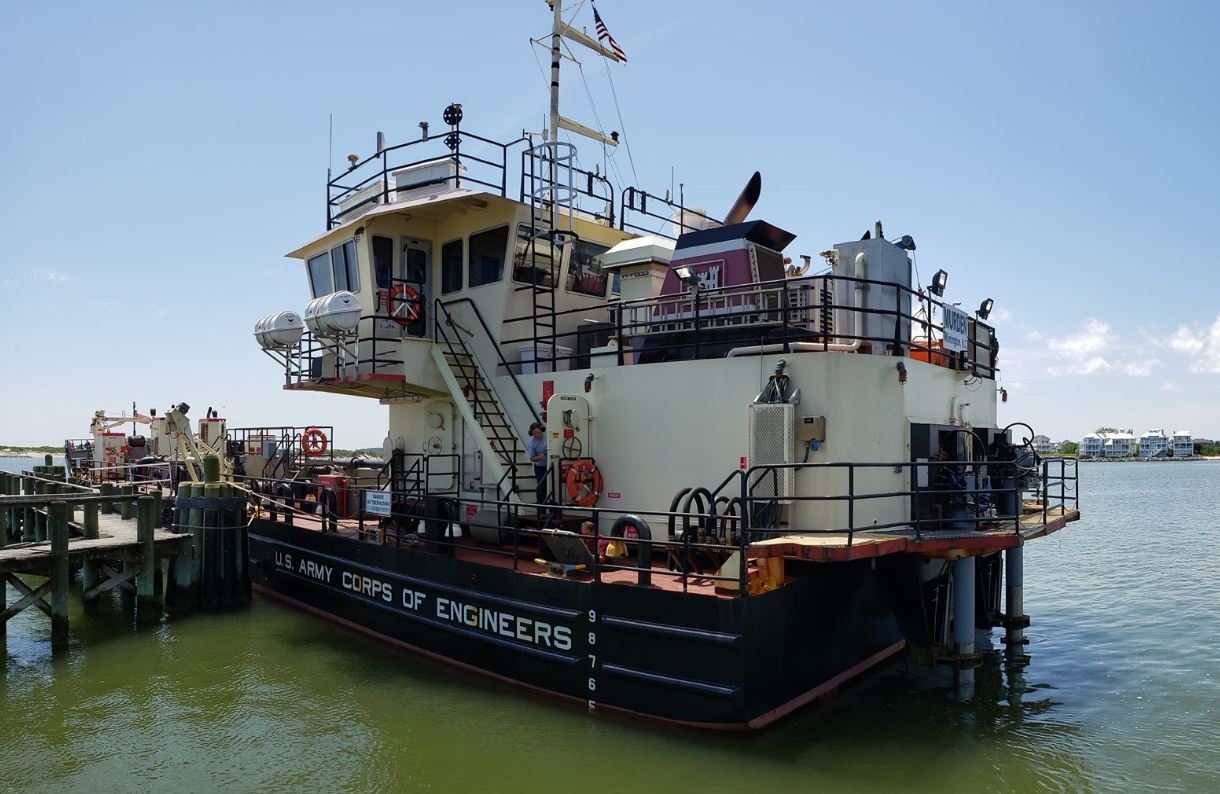 This project involves dredging sand from in and around the Ocean City Inlet navigation channel and beneficially placing it south of the inlet just offshore of Assateague Island.
The work is being done to mitigate the impacts on sediment transport and erosion caused by the the inlet and associated jetties.
According to USACE, this work generally takes place twice a year.
The Murden arrived at Ocean City Inlet at the end of May and is expected to continue working in the area until mid-June.
The USACE's shallow draft dredger is based out of the the U.S. Army Corps of Engineers' Wilmington District in North Carolina.