Damietta Port Ready for Giants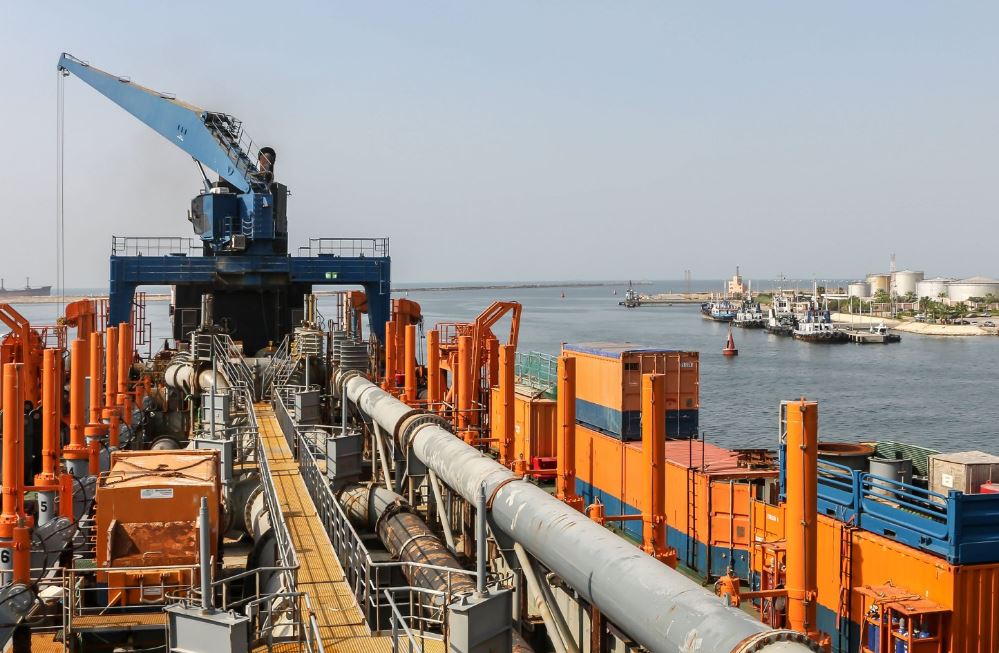 The Egyptian Damietta Port Authority (DPA) has achieved an important milestone within their dredging project, enabling the harbor to handle container vessels with a capacity of up to 14,000 TEUs and draft of 15 meters.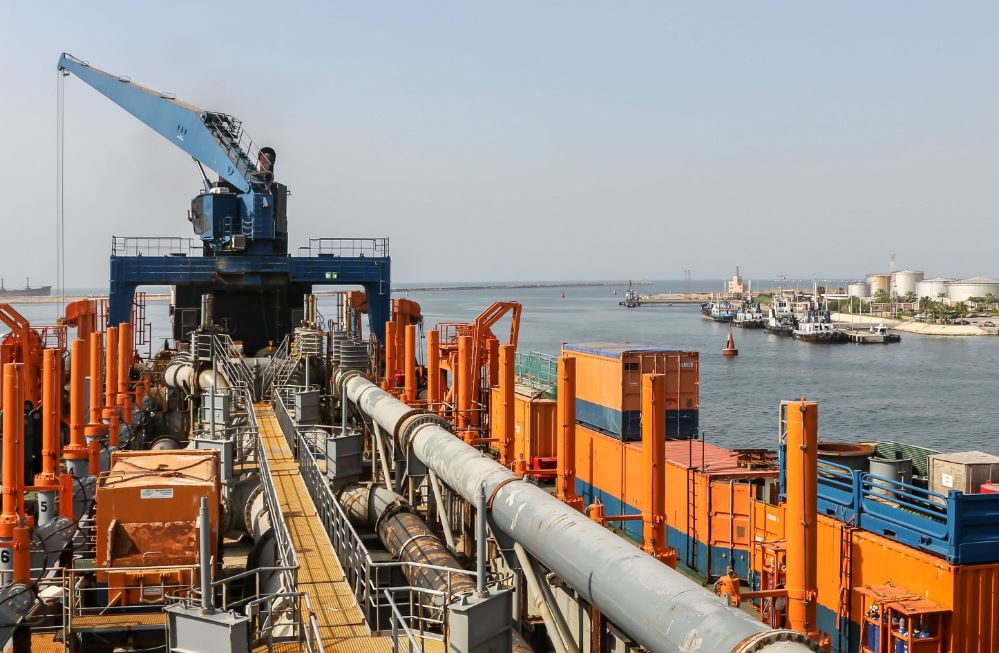 Under this capital development program, the port authority increased the depth of the navigational channel to 16 meters and the manoeuvre area in front of docks to 15.5 meters.
According to DPA Chairman, Tarek Shahin, Damietta is now at the forefront of ports in the Eastern Mediterranean, especially as it can implement Just-In-Time (JIT) operations on ships, eliminating waiting times.
The port was the first Egyptian harbor to introduce the onshore power supply (OPS) technique for providing electric power to berthing vessels.