WEDA Special Recognition Award for GLNPO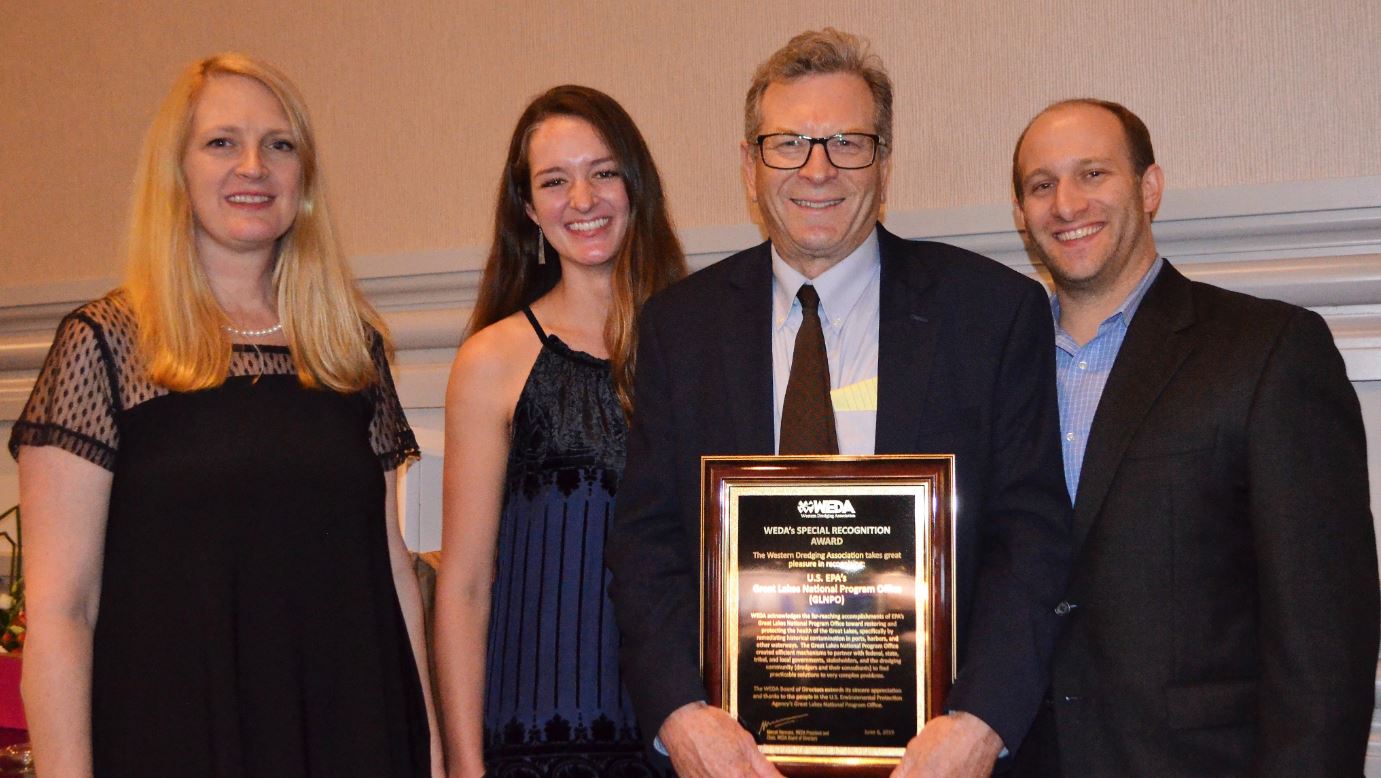 The Western Dredging Association (WEDA) has presented a "Special Recognition Award" to the Great Lakes National Program Office (GLNPO), a department of the U.S. Environmental Agency, for its long-standing efforts to restore and protect the health of the Great Lakes, specifically by remediating historical contamination in ports, harbors and other waterways.
According to WEDA, GLNPO has created efficient mechanisms to partner with federal, state, tribal, and local governments, stakeholders, and the dredging community – dredgers and their consultants – to find practicable solutions to very complex problems.
The award was announced at WEDA's Annual Meeting held at the downtown Hilton, Chicago, Illinois on June 6th.
It was officially presented by Marcel Hermans, WEDA President and Chair, WEDA Board of Directors, to the Great Lakes National Program Office (GLNPO) and accepted on GLNPO's behalf by Marc Tuchman, Chief of the Great Lakes Remediation and Restoration Branch, GLNPO, which has offices in Chicago.
At present, the focus of the GLRI Action Plan is to clean up Great Lakes Areas of Concern; prevent and control invasive species; reduce nutrient runoff that contributes to harmful and nuisance algal blooms; and restore habitat to protect native species.