Another Milestone for J.E. McAmis' North Jetty Project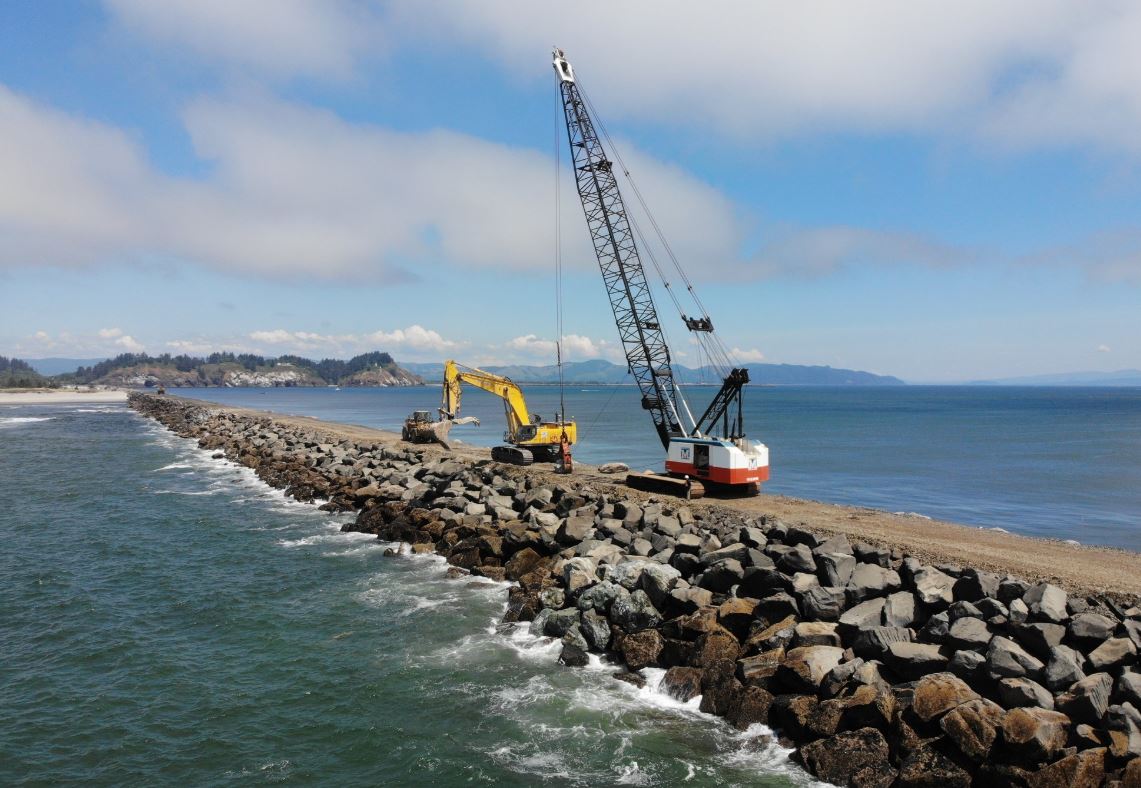 J.E. McAmis' project at the Mouth of the Columbia River North Jetty (MCR North Jetty) is getting ready to hit another significant milestone with the rehabilitation work on the first 8,000 LF almost complete and 100% of original contract quantities mined and either already placed or already staged on site.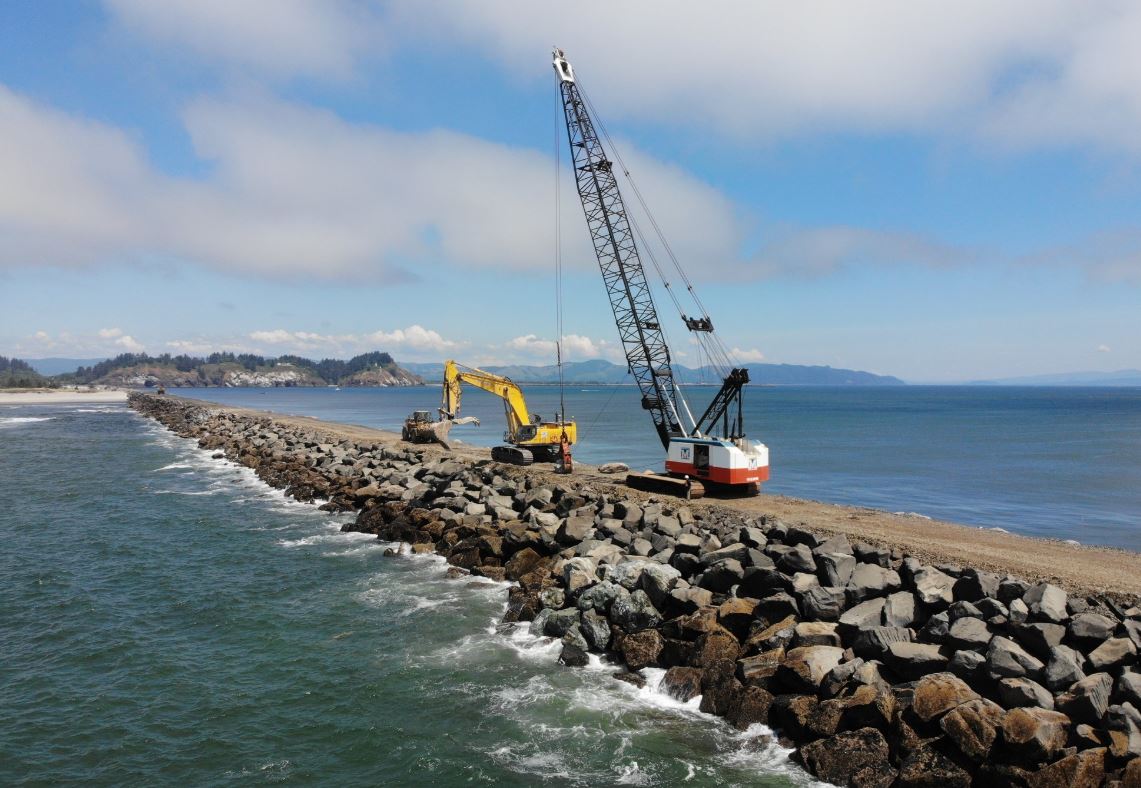 In an effort to rebuild the MCR North Jetty, the company is reshaping the existing jetty, extending it 250′ further into the Pacific.
The stones are being trucked in from domestic sources, as well as barged down 13,000 tons at a time, from a source in Canada.
According to the contractor, the stones in the stockpile range from around 10 tons up to 32 tons each.
The extension further into the Pacific begins mid-July and will wrap up this year.