Peter Madsen Rederi Vessels Prove Success in Faroes Islands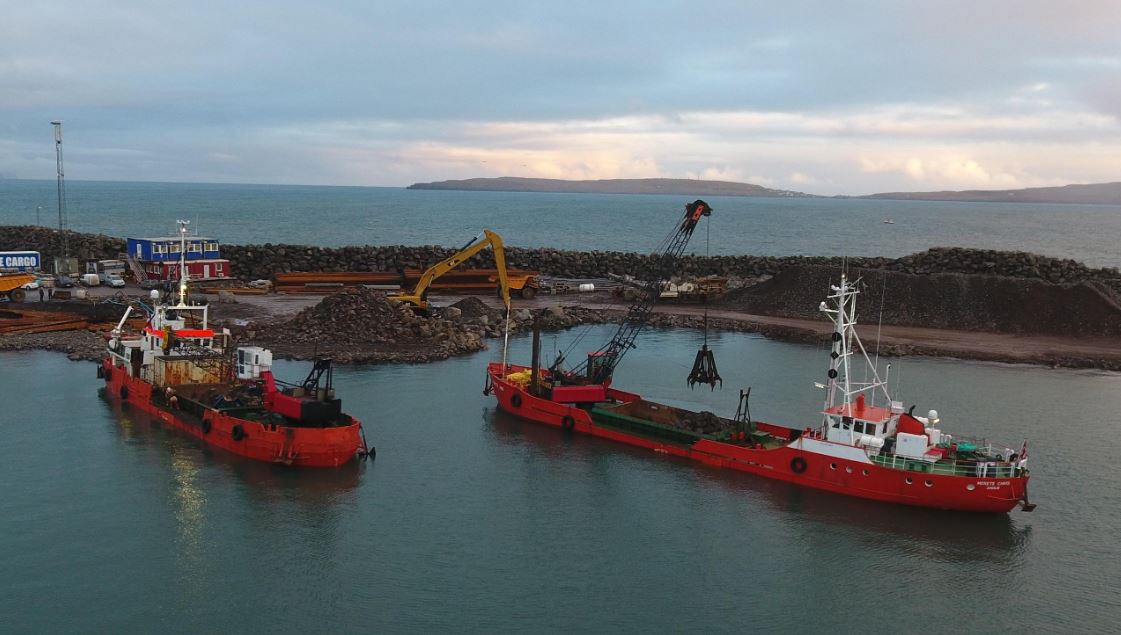 After more than a year working on a major port expansion project in the Faroe Islands' Port of Torshavn, the Peter Madsen Rederi's wire crane vessels 'Merete Chris' and 'Aase Madsen' are now being demobilized.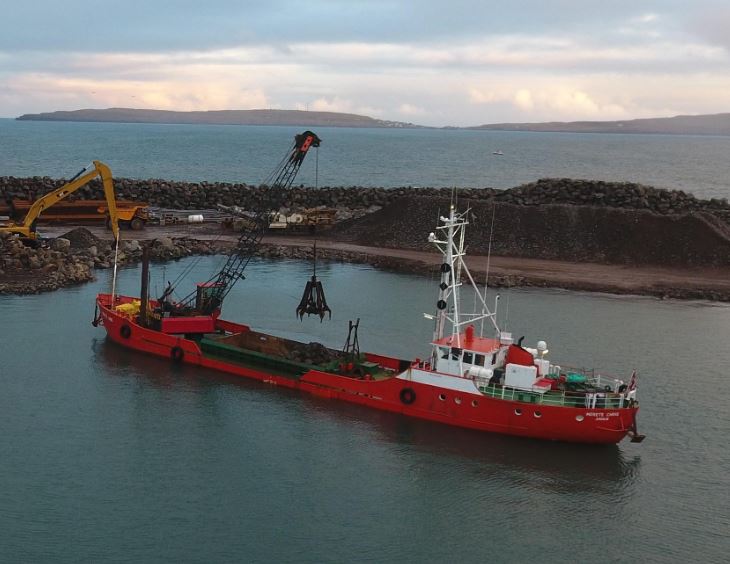 Their work scope included removal of existing revetments, which were built into the new breakwater, said the Danish giant.
According to an official announcement from the Port of Torshavn, this development project – conducted by J&K Petersen as the main contractor – is by far the largest harbor expansion ever taken place in the Faroes.
Upon completion, the port will add almost 900 meters of quaysides with a depth of 15 meters, as well as adding an impressive 95.000 square meters of land area, primarily being used for cargo handling.
The main goal of this program is to give the Port of Torshavn a competitive advantage in its efforts to become an even larger hub for transportation in the North Atlantic.