PHOTO: DEME Dredgers Working in Africa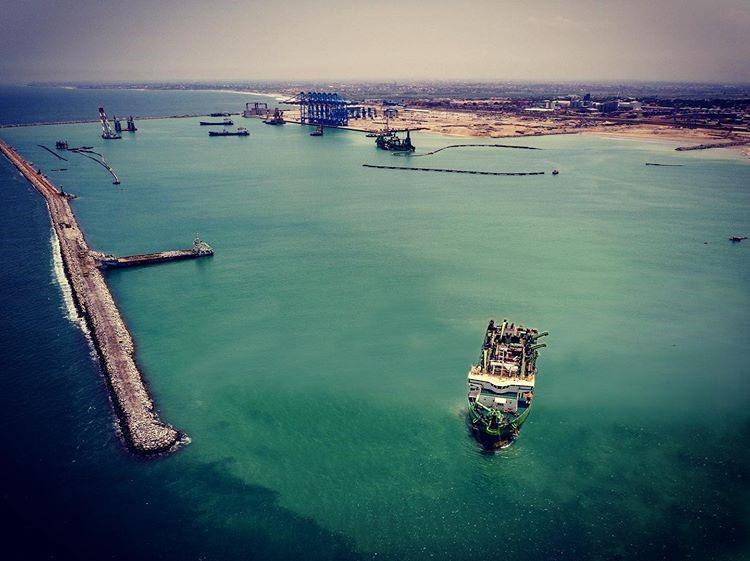 DEME Group has just unveiled this photo from a challenging port expansion project completed in Ghana.
Building on the company's previous success in the region, in 2017, DEME was awarded several new contracts in Africa with a total value of approximately EUR 125 million.
The contracts were awarded for projects in Angola, Benin, Ghana, Ivory Coast, Liberia and Nigeria.
In Ghana DEME participated in the contract for the Tema Port expansion project.
The port – Ghana's main seaport, operated by Meridian Port Services (MPS) – was gearing up to accommodate some of the world's largest container ships and brought DEME to solve the congestion problem.
For the new container terminal at Tema Port DEME's cutter suction dredger 'D'Artagnan' and trailing suction hopper dredger 'Breughel' dredged about 2 million m³ of mainly hard rock materials.
Related news
List of related news articles