Interview: DEME Group – Receptive to Change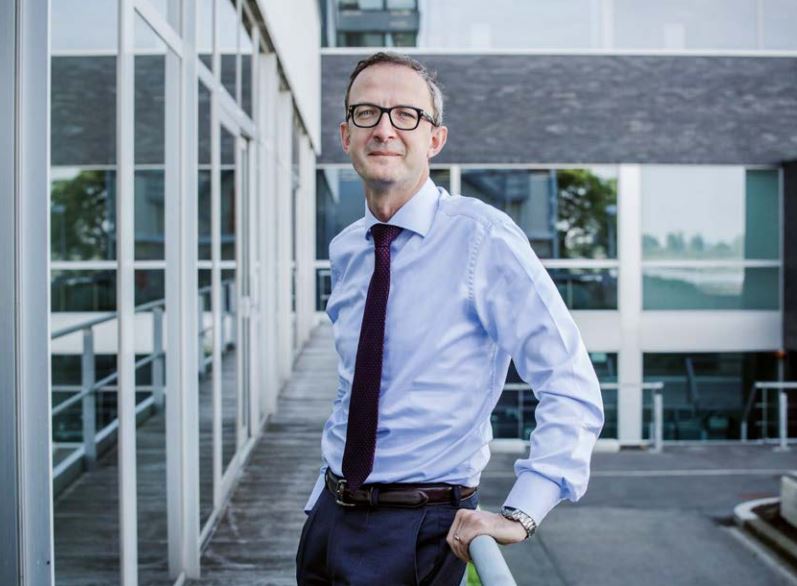 At the start of 2019, Luc Vandenbulcke took the reins of DEME Group. A civil engineer employed for 21 years within the group, he has noteworthy qualifications: he cofounded and led DEME's fastest growing subsidiary company which specialized in hydraulic engineering projects and offshore wind farms.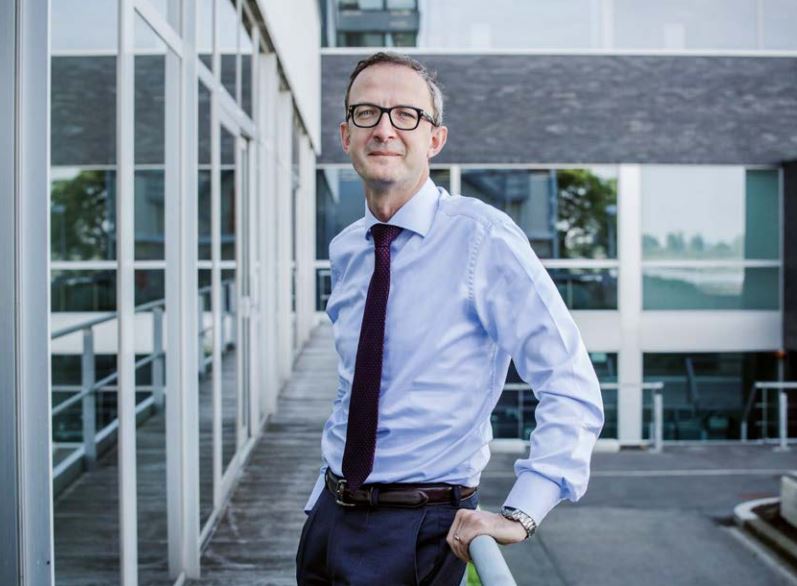 His track record is directly applicable to his new role as he leads an organisation which wholly embraces constant change, welcoming innovation and navigating the evolving nature of sustainability.
Q: How have you experienced the transition from your former roles within DEME Group to your new role as CEO?
Vandenbulcke: I have already been quite closely involved with all of the activities – dredging, offshore, environmental and infrastructure activities – through my Deputy COO function so I would say that I know the group well.
GeoSea, now DEME Offshore [DEME's specialist in complex offshore marine engineering projects] – and the offshore business in general – has been responsible for a very significant chunk of the DEME Group's turnover for a couple of years. DEME Offshore is itself a big enterprise, but of course DEME Group is much bigger.
In terms of the scope of responsibilities and so on, the transition is mostly the fact that as CEO of the group, you report to a Board of Directors.
Q: What is your vision for DEME? Does your vision change or build upon your predecessor, Alain Bernard?
Vandenbulcke: The vision is certainly building upon what Alain Bernard has done, and we have our management team and board.
DEME has always been a company with many stakeholders and a team leading it, and that vision is not changing because one individual person has now changed. You have to look at the total dredging industry.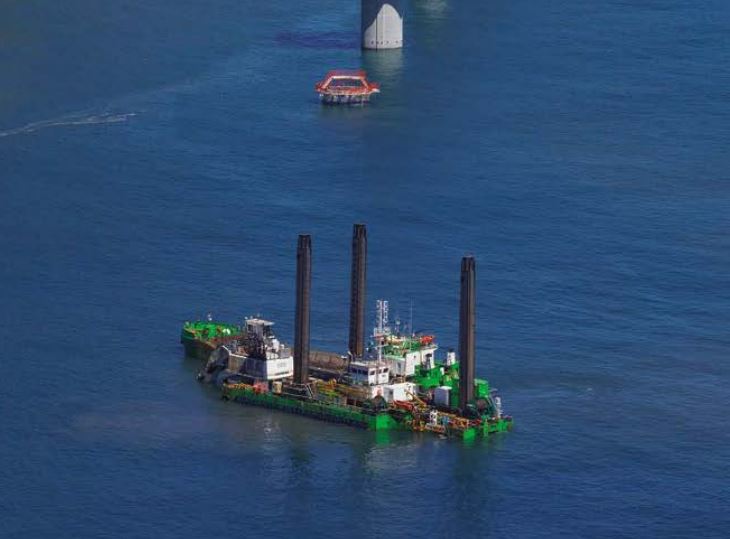 There are fewer contractors than fifteen or twenty years ago, and DEME has grown into a global maritime solutions provider. And that is certainly the vision that we will continue to build upon. We are developing a number of strong activity lines and through all of these activity lines, we are building upon our vision of 'offering solutions for global, worldwide challenges'.
These challenges include a growing world population, rising sea levels, coastal protection, reducing the effects of greenhouse gases or the exhaust of gases through our wind farm construction and concessions, remediating pollution, the scarcity of mineral resources and cleaning up plastic soup and polluted environments.
For us, maritime-related challenges are domains where we aim for sustainable solutions. Our activity lines include: dredging – which continues to grow with innovation at the core, offshore with a sharp focus on sustainability and renewables but also in oil and gas, environmental remediation works, and infrastructure works.
Q: What about the image of dredging in the eyes of the public?
Vandenbulcke: Not only do we have to work on the dredging industry's image – because that's the traditional green washing – we also have to do something substantive about it.
When we are questioned about sand, we have to make sure that the projects that we do are done in a sustainable way and have a sustainable goal.
I think you will hear me more often on that subject because I simply think it is obvious and only companies that think in a sustainable way will be here in the long-term.
Q: What do you perceive to be the big issues facing the dredging industry and DEME? For instance, is increased flooding because of climate change an issue?
Vandenbulcke: Flooding is not an issue for the dredging industry. It's an opportunity. The dredging industry is there to find a variety of coastal defense solutions which are not always building high dykes. There are soft protections with underwater berms and so on and we will certainly have solutions for it.
Generally the big issues for the dredging industry are things like geopolitical issues.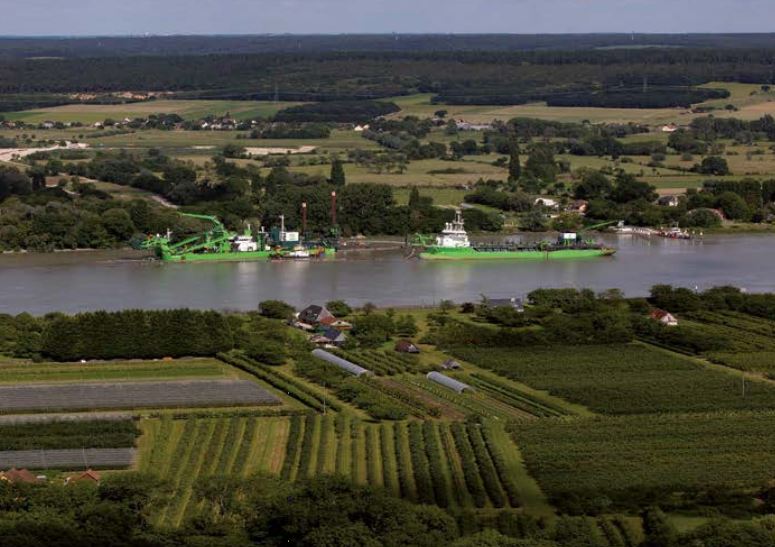 There are a number of countries which have quite some restrictions on foreign dredging companies.
In the United States we are faced with the Jones Act – more specifically the Foreign Dredging Act. That is obviously an issue but the same applies in other ways in other countries like China, to name one. And then you have a lot of countries like Venezuela where there is no political stability.
If you take away all those countries, the dredging industry, which has been limited to a number of players coming from only a few nationalities, has to make sure that the market is not shrinking too much.
These are the issues and challenges every industry is facing today. We will see what the outcome will be. I think as always it's probably not black and white and there will probably be a number of different types of grey.
But certainly you can see that such measures go against globalization and are a challenge for the dredging industry, which by nature is global. So the more free trade there is the more harbors will have to be built, more countries are accessible for us as dredgers.
That is a big issue, and we have to be wary of that.
Q: What would you advise or say to young people considering dredging as careers?
Vandenbulcke: Well of course I go to recruitment events and see a lot of young people and I can only say what's probably applicable for DEME but to many of the other dredging contractors, we have become maritime engineering groups with the diversity of maritime engineering projects going on the ones that we mentioned before – land reclamation tunnel construction coastal defense, offshore energy.
It is important that when you recruit young people, you make that clear.
Our companies are very diverse and offer many, many opportunities.
Read the complete interview HERE.