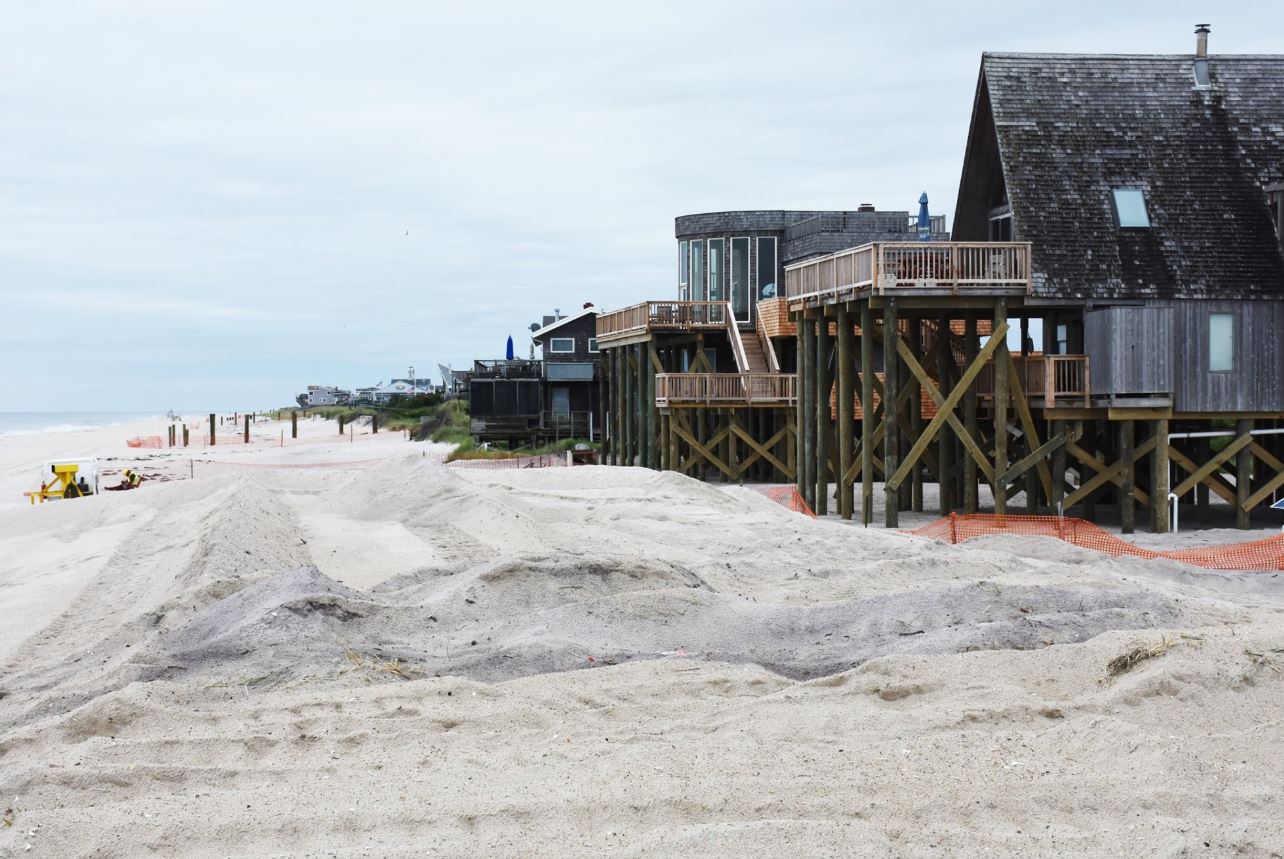 The Fire Island Inlet to Moriches Inlet Coastal Storm Risk Management Project (FIMI) continues making progress, the U.S. Army Corps of Engineers' New York District said in its latest project update. 
"Some 2.3 million cubic yards of sand is being pumped onto the beach, a dune is taking shape, and walkways for public access are being built," according to USACE's statement.
USACE just released this beautiful photo from their work on a new dune along the shoreline in Davis Park, Fire Island, a barrier beach off Long Island, Suffolk County, NY.
The Fire Island Inlet to Moriches Inlet Project was designed to provide coastal storm risk management from coastal erosion and tidal inundation through construction of a beach berm and dune.
Although it does not have any commercial navigation transiting this asset, the inlet is the homeport to USCG station Fire Island, has a fleet of 35 commercial charter boats, and state park marina.
Photo: Image source: USACE
Related news
List of related news articles